10 Best Places For Biking in Vietnam
Co Loa & The Red River Dike Road
In the outskirts of Hanoi, winding village roads in Co Loa offer amateur cyclists a leisurely pace to explore the ancient citadel and beautiful rice fields on the bank of the Red River. This eco-friendly cycling destination is easy with no inclinations. During the day tour, tourists can make a short circuit of An Duong Vuong King's historical significance, stop by Co Loa Museum and An Duong Vuong King Temple. Pedaling along the dyke to see local people doing their daily tasks on fields and take beautiful photos.
Moc Chau
Moc Chau is a heavenly place for visitors to explore on two wheels. The destination is best suited for seasoned bikers wishing for inclinations. An ascent on steep, dirty trails to the plateau pays off spectacular views of green tea plantation hills, ethnic villages amidst dense forests, a chance to understand local culture through music, cuisine, and traditional customs. Either you take up a guided or self-guided cycling tour, it should take at least a few days to discover Moc Chau.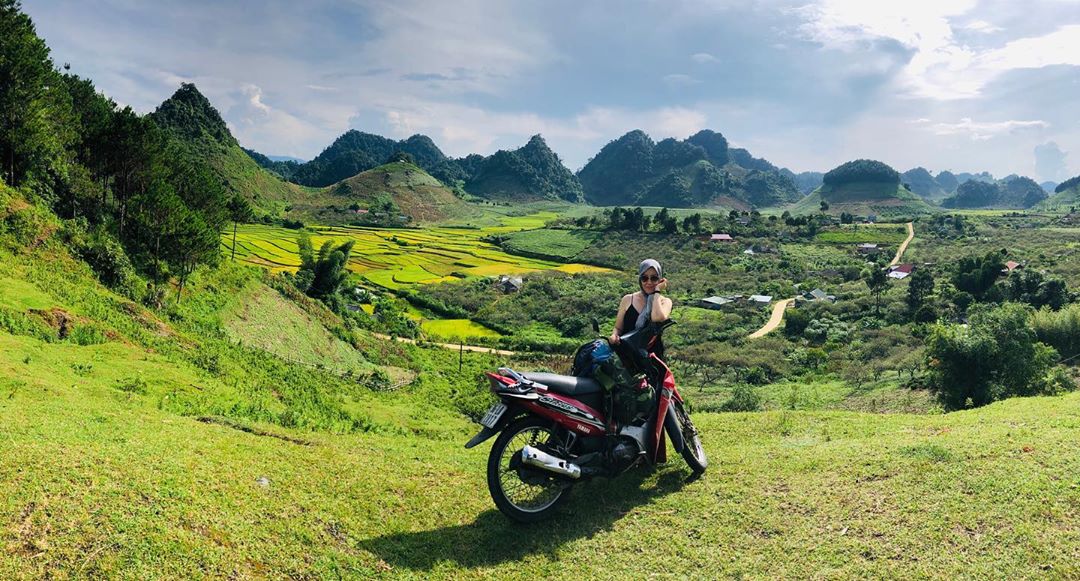 Moc Chau – Photo: @izumisan2020
Ba Be Lake and National Park
The midland mountainous Bac Kan province encompasses Ba Be Lake and Ba Be National Park which are among the best spots for an off-the-beaten-path cycling odyssey in northeastern Vietnam. By conquering challenging, steep routes, mountain bikers will have access to the wild, enticing landscapes with dramatic waterfalls, karst valleys and even embark on a cruise around the lake in the national park. Don't miss the chance to breathe fresh air and take great photos of idyllic villages with traditional houses and local people.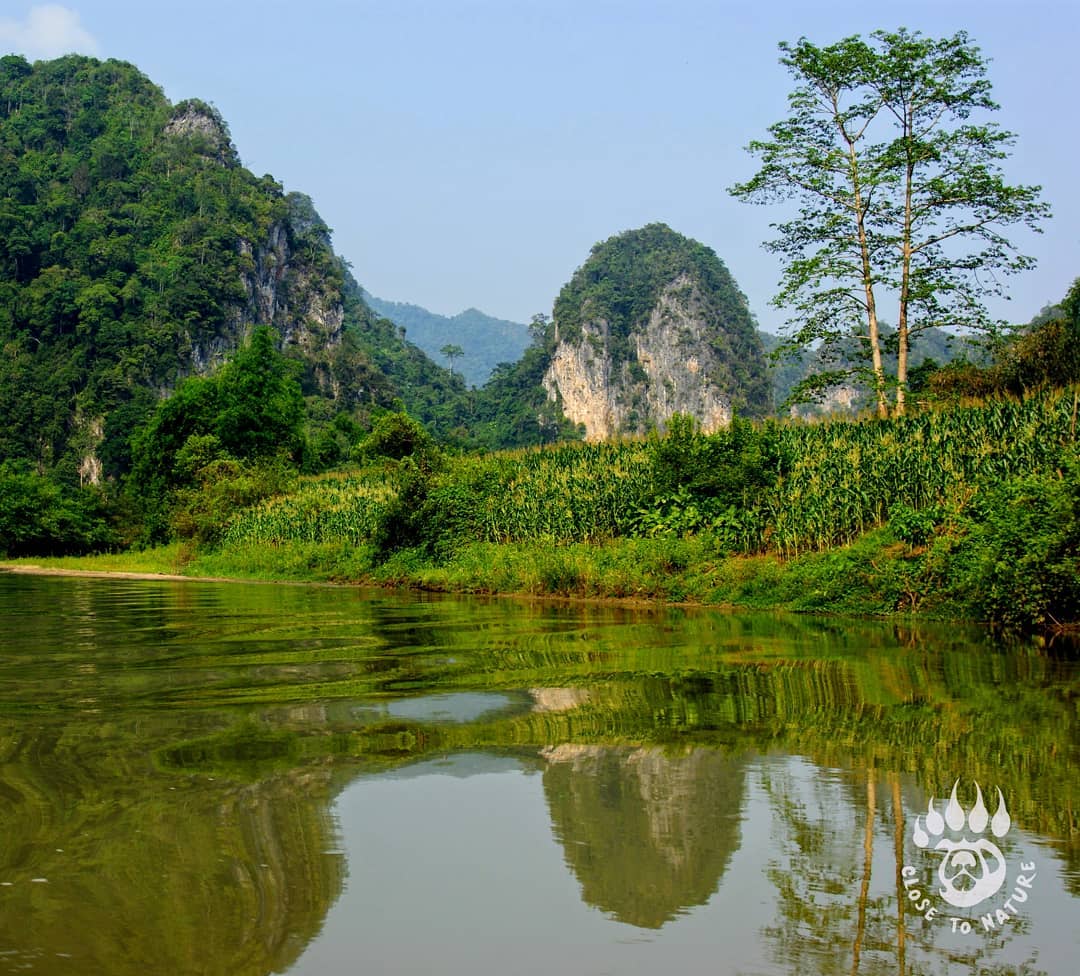 Ba Be National Park -Photo: @closetonature7
Mekong Delta
Cycling in Vietnam is not all about moderate to hard mountain trails, inexperienced bicyclists can still enjoy fancy cycling trip without too much sweat in Mekong Delta. Smooth, easy roads offer idyllic scenery of rice paddies expanding to the horizon and a dense network of rivers, canals, and streams. As you ride your bike a bit further, you will see quaint riverside towns with a dazzling variety of greens and colorful floating fruits on the rivers.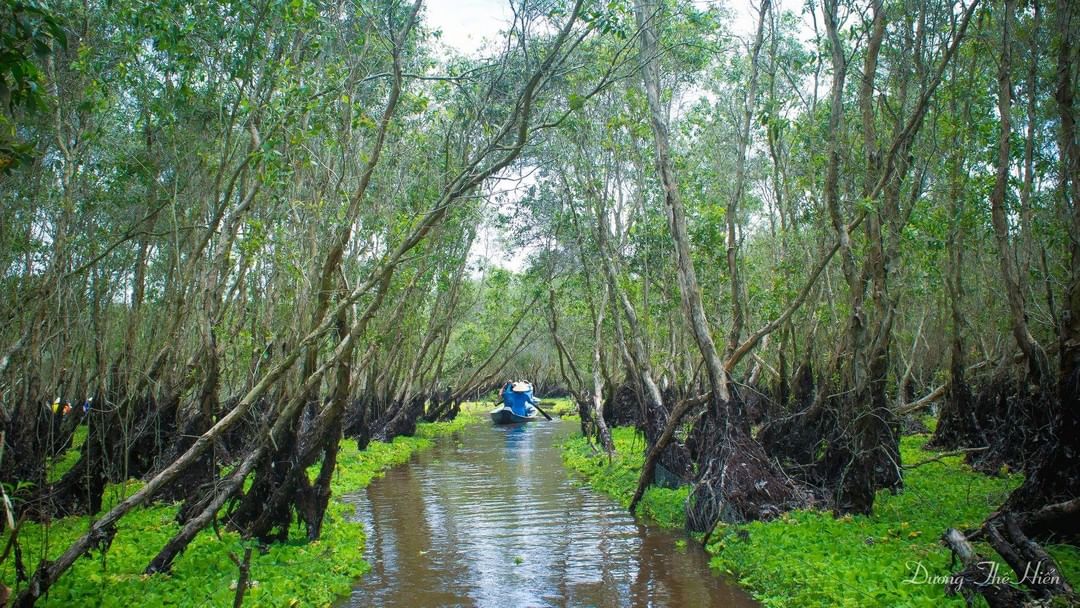 Mekong Delta – Photo: @tripzozo
Cat Tien National Park
Cat Tien National Park is located in the South of Vietnam, roughly 150 km north of Ho Chi Minh. It possesses a rich biodiversity of the lowland tropical rainforest. Therefore, the park is the ideal place for mountain-biking and wildlife-spotting. Hours of cycling among the dense forest and breathing in the fresh air will definitely energize your souls and, at the same time, work up your muscles.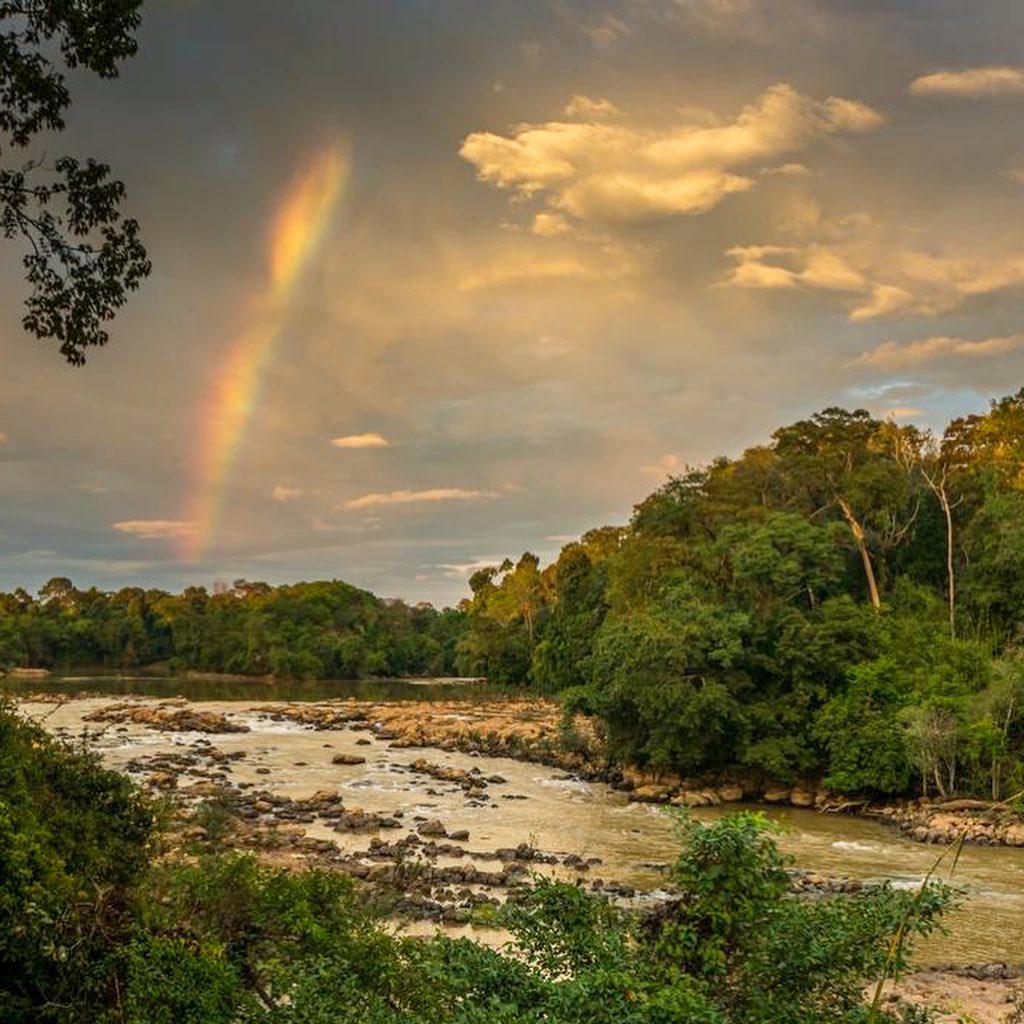 Cat Tien National Park – Photo: @gomingotravel
Cu Chi Tunnel
A half-day cycling tour out of Ho Chi Minh City's suburb will lead you to Cu Chi Tunnels, a crucial war zone and famous historical site in southern Vietnam. On a 40-km path, you'll pass through many rural farmlands and canals away from the hectic Saigon. Upon arrival, you'll be amazed by a huge network of underground tunnels, have an opportunity to understand more about the history.
Hue
The endless imperial charm and romance of Hue have inspired many bicycle riders to take up their excursions. Itineraries around the city center enable tourists to gaze upon galore historical sites such as the Citadel, Thien Mu Pagoda while a longer ride can take you to Ming Mang and Khai Dinh Tombs, Thuan An Beach, and soak up the tranquility of rice paddy fields and villages on the road.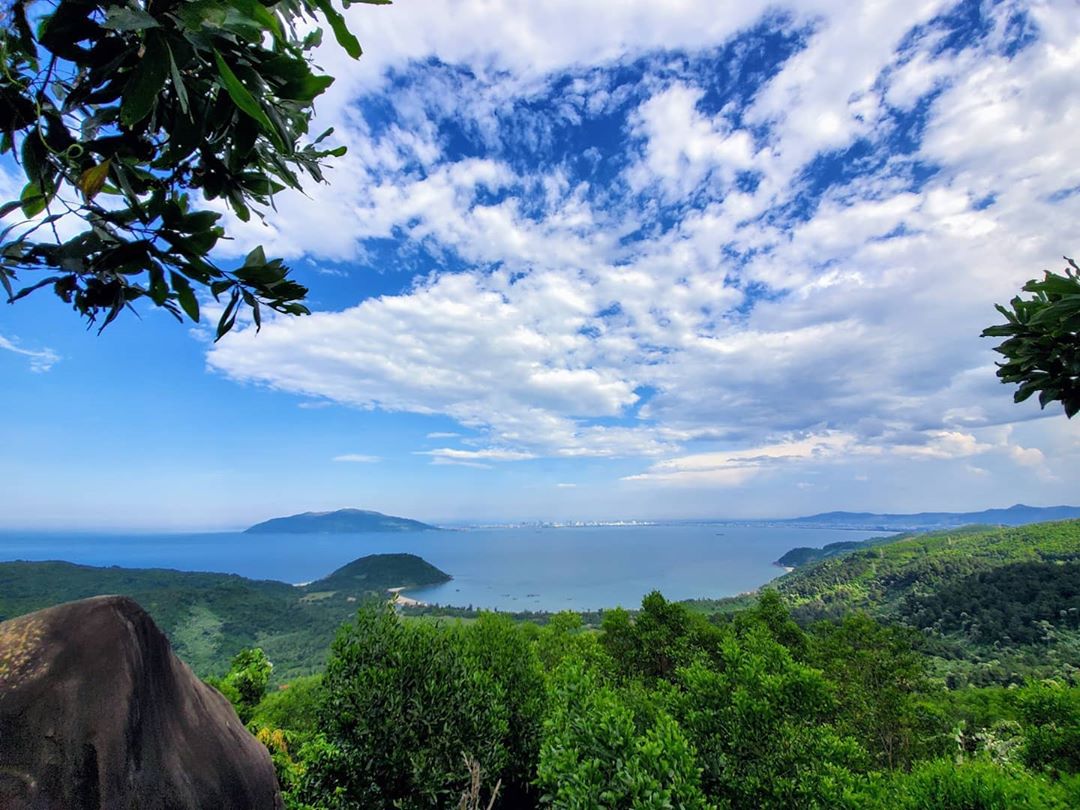 Hai Van Pass – Photo: @hungxuang
Da Lat
Dalat has something to offer cyclists of all levels. Most beginners will choose a short ride downhill on flat roads to the countryside. Harder tracks to the base of Langbiang Mountain through hilly terrain can make you sweat a lot. For those who expect more challenges, off-road adventure in several days from Dalat to Nha Trang or Daklak is the best option.
Read more: Top things to do in Dalat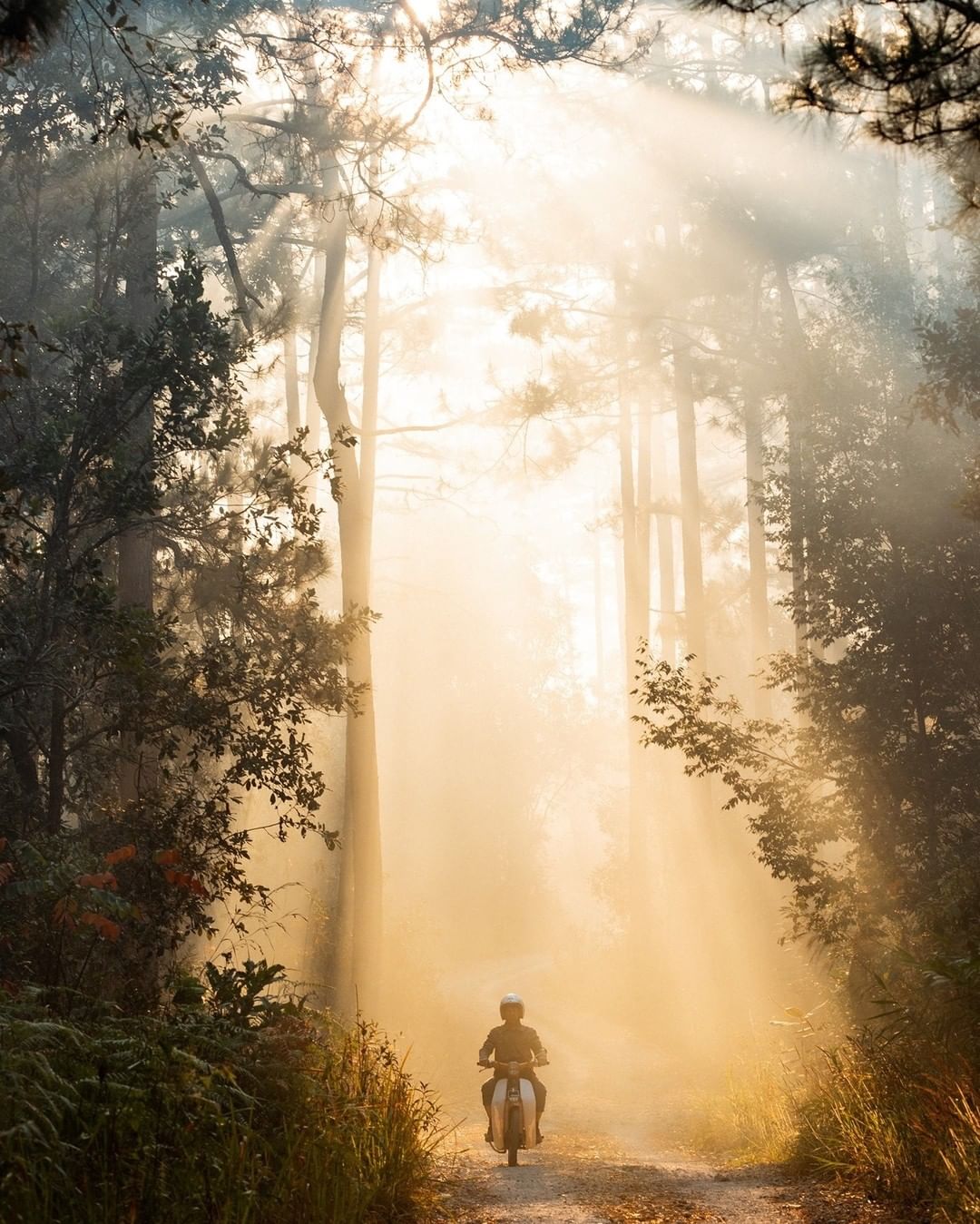 Da Lat – Photo: @halotravel.vn
Hoi An
Whether it's a relaxing ride around the ancient town of Hoi An you're after or a bit longer trip to the outskirts and along the coast, Hoi An with consistently stunning views is a perfect destination for a pedaling tour. Cycling through the rural areas and into the city is almost effortless but can still provide you ample chances for nature sightseeing and discovering culture. In the afternoon, taking a leisurely cycle to An Bang Beach and enjoying romantic sunset views will be an unforgettable experience.
Read more: Top things to do in Hoi An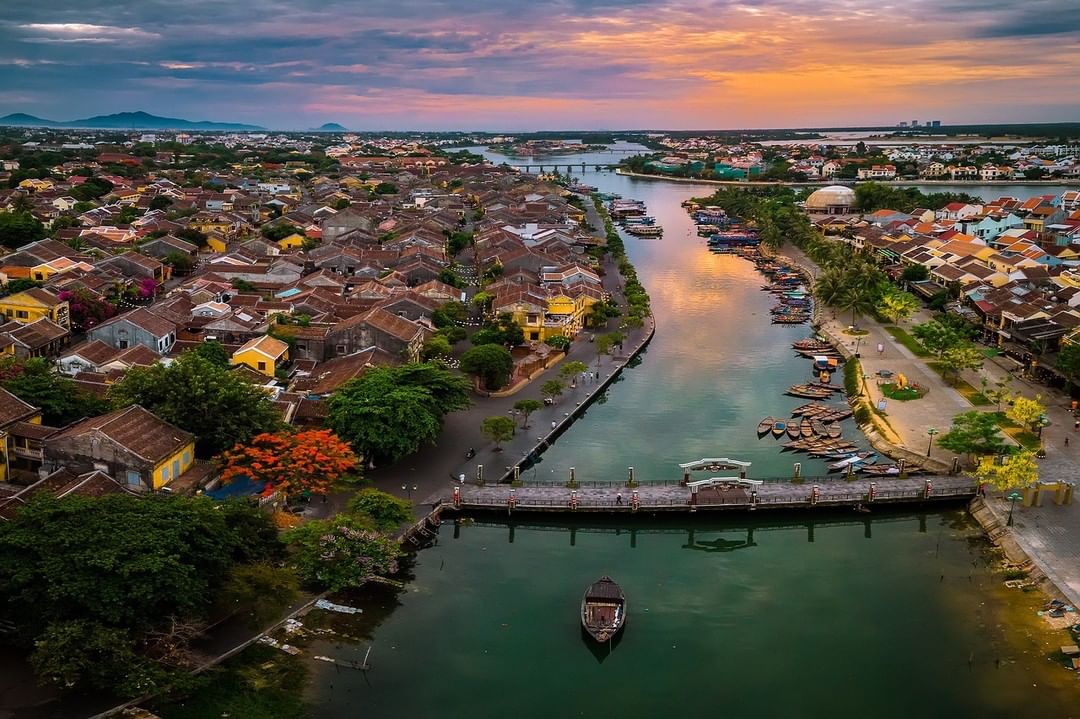 Hoi An – Photo: @Hoi An
Cat Ba National Park
Cat Ba National Park is a favorite cycling destination based on Cat Ba Island in the east of Hai Phong. The tour to the national park is exclusive with countless chances to see exotic animals and plants, some of which are unique to Vietnam. Moreover, there are plenty of hidden beaches, waterfalls, caves, and stunning valleys awaiting you to pass by.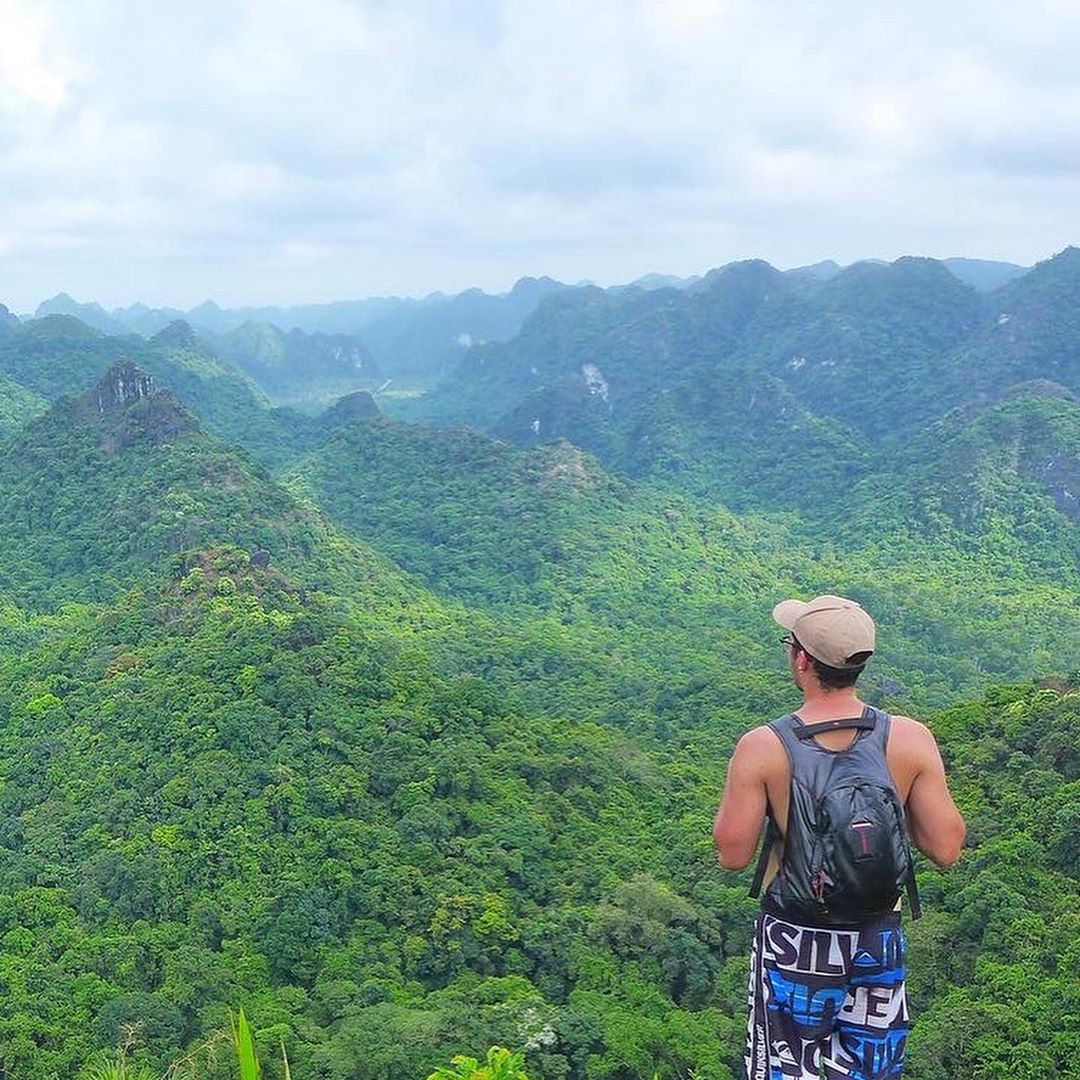 Cat Ba National Park – Photo: @hadribe
Read more: The top 10 destinations in Vietnam 2024