15 Best Destinations To Visit When Vietnam Welcomes Back Visitors
1. Fansipan Mount
Few things can be more fantastic than a summit climb to the tallest mount of Indochina – Fansipan Mount in Sapa right after Vietnam reopens for international travels. A two-day trekking tour to the Roof of Indochina is suitable for reasonably experienced climbers while other travelers can choose an easier and hassle-free cable car to visit the mount.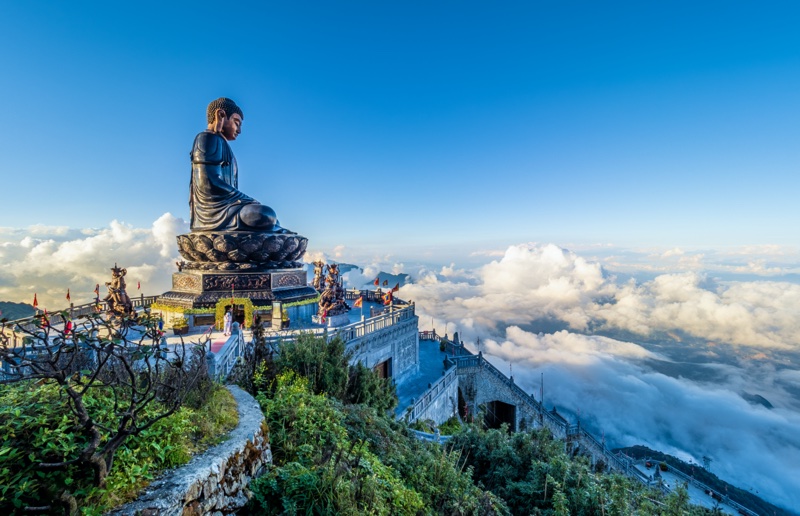 Giant Buddha statue on the top of mount Fansipan
Once reaching the top, mountaineering lovers are overwhelmed with jaw-dropping mountainous scenery looming in white, subtle clouds, rice paddy fields, and rustic hill-tribe villages from high altitudes. The best time to visit Fansipan Mount is from September to April, especially in February with cherry blossoms fully blooming.
2. Halong Bay
Halong Bay is impossibly pretty with jade-green waters and magnificent seascapes. There is a couple of ways to get a glimpse of the dragon's jaws. Visitors can either embark on a classical cruise ship gliding through towering limestone karsts or enjoy a helicopter sightseeing flight and contemplate panoramic views of the bay.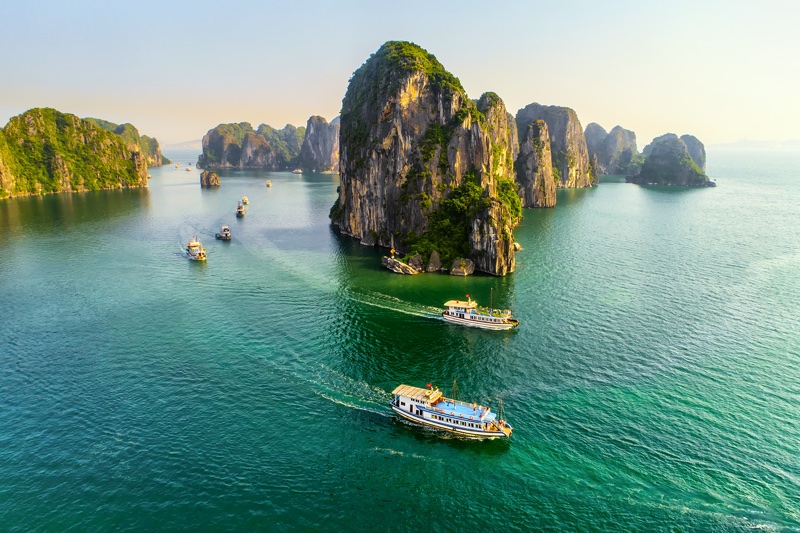 Landscape of Halong Bay in Quang Ninh, Vietnam
Ordinary cruise itineraries often reach destinations such as Sung Sot Cave, Titop Island, Viet Hai Village, Dark & Bright Cave, and Thien Cung Cave. Seize opportunities to tour around floating villages, enjoy kayaking and scuba diving under the emerald waters. Halong Bay is also home to a variety of rare plants and animals nestled in Cat Ba National Park.
The best months to visit Halong Bay are from October to April. This period of time is blessed with dry weather and low possibilities of storms or sudden rains.
3. Binh Lieu
Binh Lieu is a new, off-the-beaten-path tourist attraction added to a collection of renowned sites such as Halong Bay, Co To Island, and Quan Lan Island in Quang Ninh Province.
Lying on the border with China, Binh Lieu comprises multiple rolling tree-clad hills covered in silky white reeds. Thus, seasoned travelers are brought back to nature, breathe a fresh atmosphere, and enjoy untouched scenery without mass tourism. Do not miss a chance to swim in Khe Van Waterfall and walk through the Na Lang suspension bridge. Binh Lieu also becomes an increasingly ideal destination for tourists yearning for discovering the daily activities of ethnic minorities and sampling traditional specialties.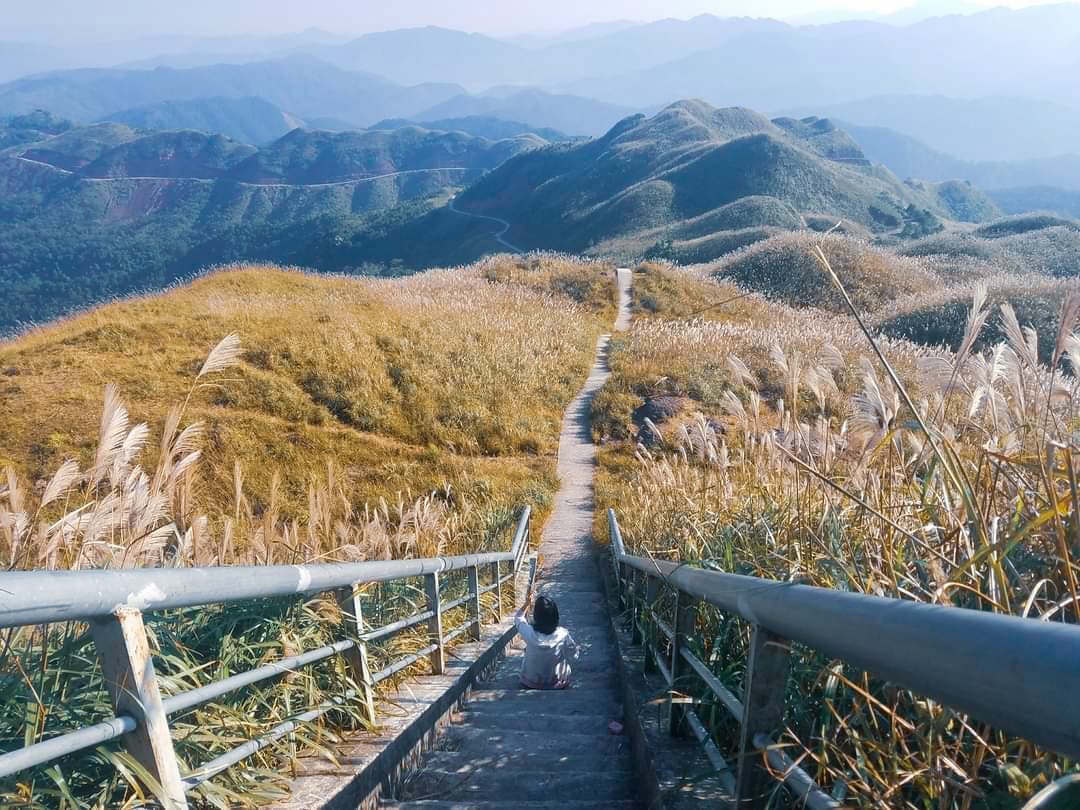 Photo: @trantung9601
Binh Lieu is best to see when autumn comes with yellow terraced rice fields and spectacular white reeds swaying in the winds.
4. Moc Chau Plateau
Moc Chau Plateau is an impressive, not-to-miss destination in Northwestern Vietnam.  It becomes a popular choice for a weekend escape from the bustling Hanoi City and nearby regions. This primitive tourist site is especially well-known for cool temperatures all year-round, majestic grass fields, and rolling verdant tea hills. As known, tea cultivation is the major livelihood of ethnic groups here.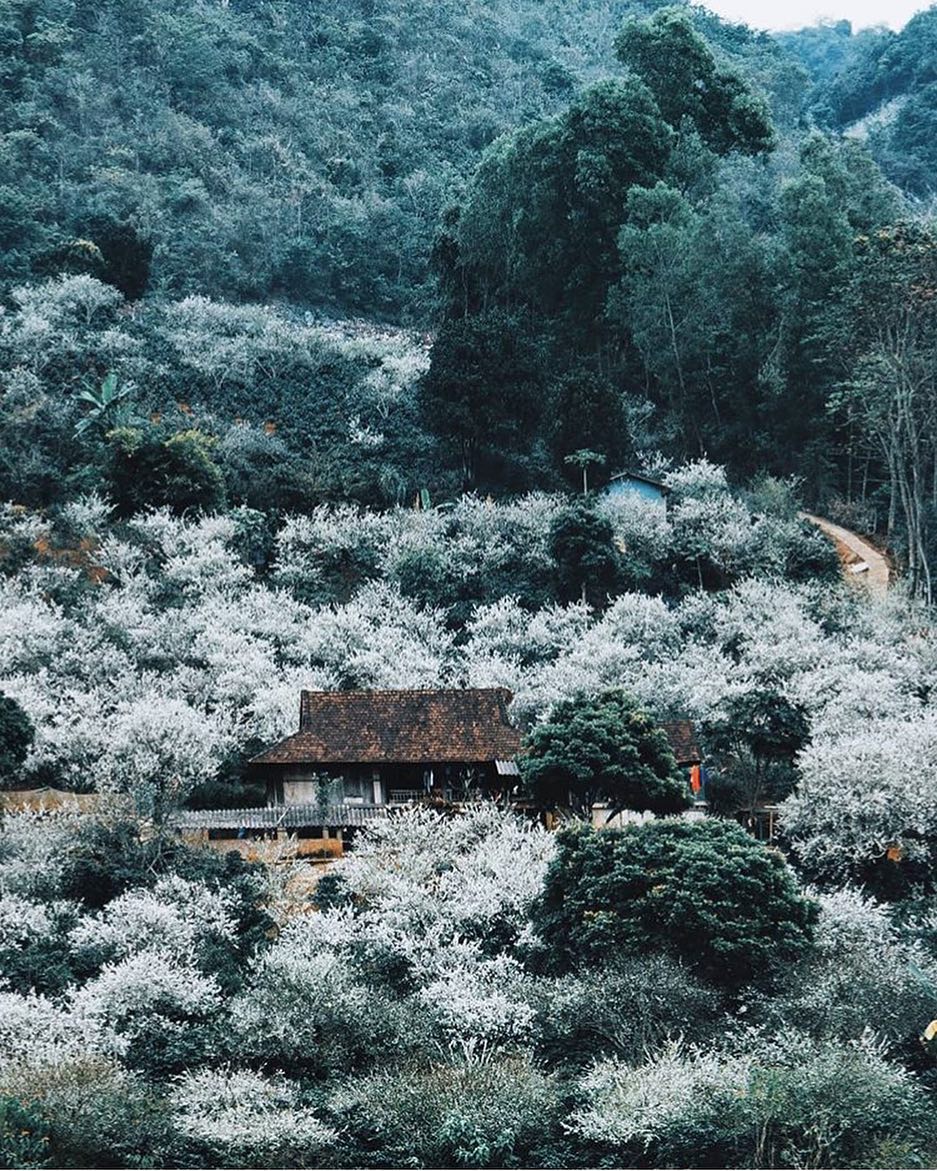 Photo: @svietnammm
Tourists should not miss go-to attractions in Moc Chau Plateau including Dai Yem Waterfall ecotourism area, Vietnam's first Love Glass Bridge, Moc Chau Tea Hills, Hua Tat Village, Bat Cave, and Pha Luong's board peak.
Moc Chau Plateau can be visited any time of the year with signature features in particular seasons. For example, January and February are the festive season with peach blossoms while April is the tea harvesting time, and October is kale flower season.
5. Hanoi
The fast-paced, neon-lit Hanoi is always among Vietnam's top-rated tourist destinations. It is said that all tree-lined boulevards in Hanoi lead to prominent landmarks. The eternal city allures fun seekers and culture vultures to come and experience the liveliness of the thousand-year culture.
Photo: @thanhnpvn
Hanoi comprises a bundle of renowned places exposing the city's rich culture and hidden charms such as Hanoi Old Quarter, Hoan Kiem Lake, Thang Long Imperial Citadel, West Lake, Ho Chi Minh Mausoleum, and so on. Also, discover
Hanoi's French legacy in some tourist sites namely St.Joseph's Cathedral, Hanoi Opera House, and savor a cup of coffee.
Every time you come to this enticing capital, you will be amazed at an array of things to do and signature dishes to try like "pho", "banh mi", crab vermicelli noodles, and turmeric fish with dill.
6. Trang An Eco-tourism Complex
Trang An Eco-tourism complex is dubbed as an "outdoor ecological museum" comprising an abundance of mesmerizing verdant mountains, caves, forests, and historical relics. A bamboo boat tour on this massive complex of scenic landscape sails you on emerald waters, gliding through a maze of caves and rivers. This UNESCO World Heritage Site also gains a reputation as a favorite filming site both nationwide and worldwide.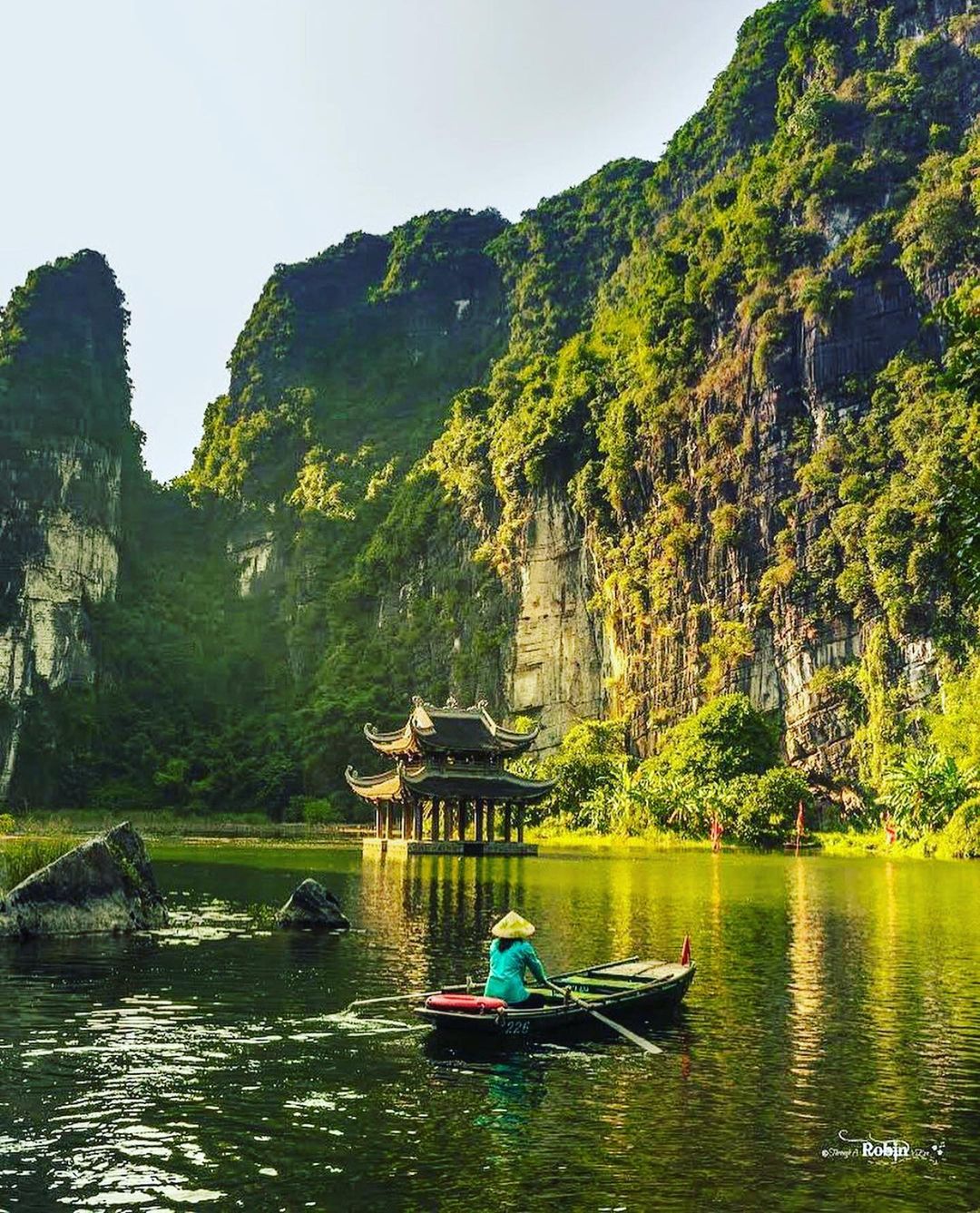 Photo: @vietnamlocaladventures
Not only does a journey to Trang An eco-tourism complex offers visitors ample opportunities to soak up the grandeur of natural wonders but it also fulfills pilgrims' spiritual life. Bai Dinh Pagoda proudly boasts the temple of records such as Vietnam's greatest number of Arhat statues, the biggest gilt Bodhisattva Avalokitesvara statue, and the heaviest Shakyamuni Buddha bronze statue in Asia.
Additionally, Trang An landscape complex protects primary forests with a large amount of flora and fauna. At present, tourists can also choose to explore the site on their own with kayaking service.
7. Tam Chuc Pagoda
Despite being a newcomer, the newly-built Tam Chuc Pagoda impresses both local and international travelers, especially Buddhist followers for its extraordinary location, greatness, and marvelous architecture.
Around 30km from Bai Dinh Pagoda, Tam Chuc Pagoda is the world's largest pagoda so far. The pagoda stands isolated on an island, making it an oasis for birds and photographers. To access the site, tourists can either choose electric cars or boats. Poetic scenery and peaceful ambiance make Tam Chuc Pagoda a fairyland for religious tourism.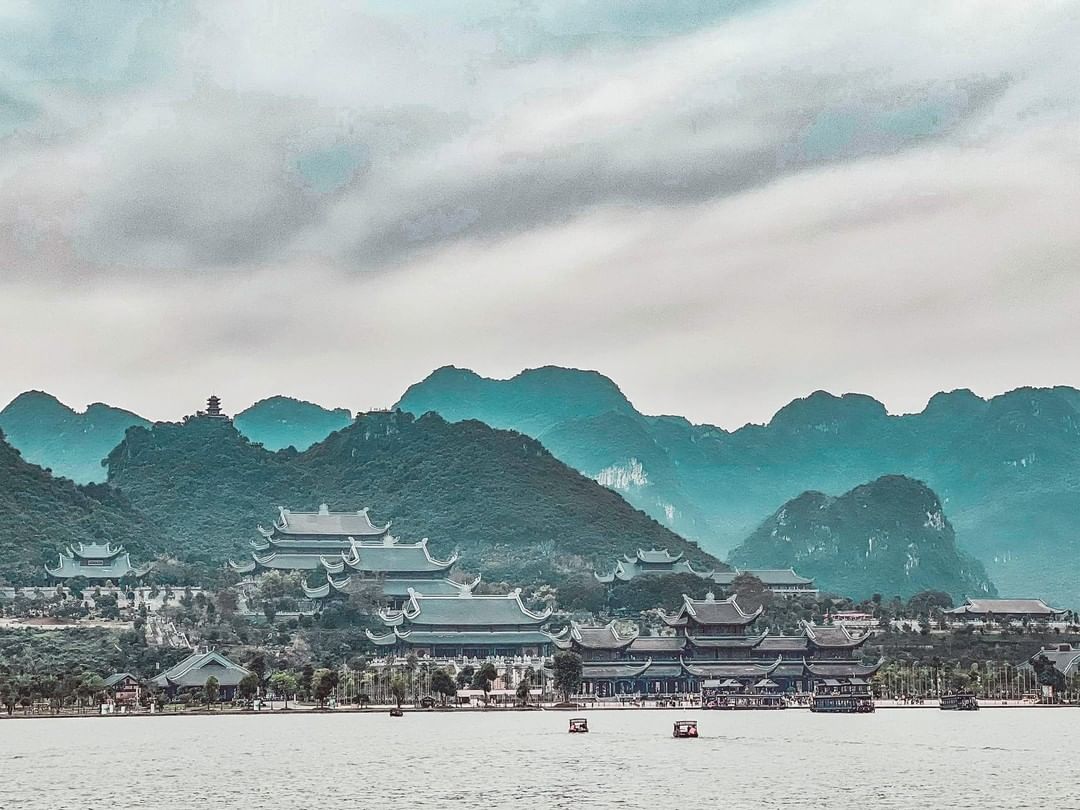 Photo: @saoviettravel
The best time to admire the landmark's charming beauty is during spring from the first to the third lunar month. During this period, the weather is warm and a variety of festivals come into celebration.
8. Phong Nha – Ke Bang National Park
If you fancy great outdoors, exploring national parks full of wonders is a wonderful chance to get back to nature. Situated in Quang Binh Province, Phong Nha – Ke Bang National Park is one of the most captivating destinations in Southeast Asia. Numerous attractions are scattered throughout this UNESCO World Heritage Site namely Phong Nha Cave, Tien Son Cave, U Bo Mountain, Swallow Cave, and so on. Significantly, it is home to the world's largest cave – Son Doong Cave alongside over 300 caves, grottoes, and underground rivers as well as an abundance of Asia's oldest karst formations.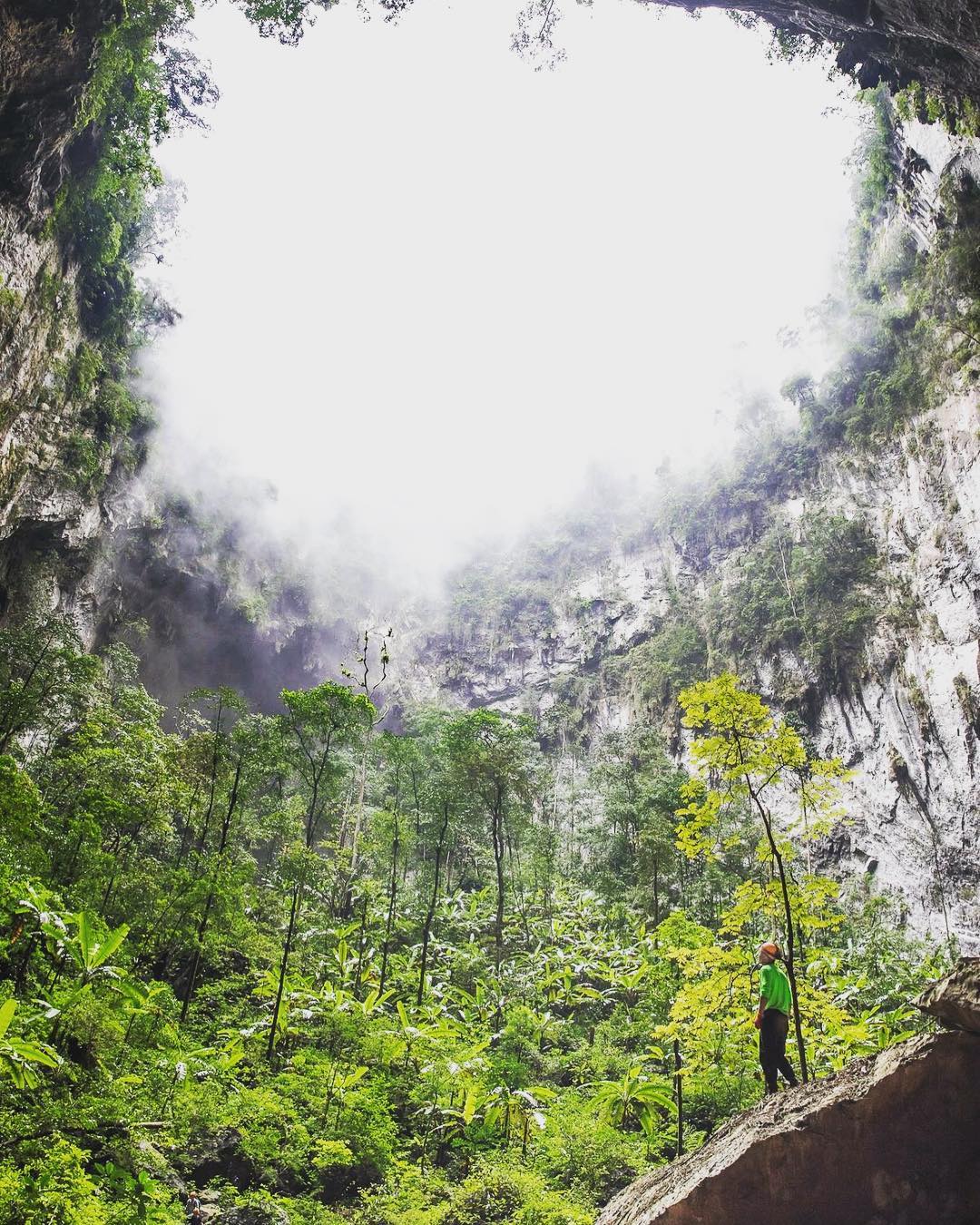 The tropical jungle inside the world's largest cave – Hang Son Doong – Photo: @phongnhakebangnationalpark
An enormous system of majestic stalactites asides, Phong Nha – Ke Bang National Park is a paradise for adventure seekers with no dearth of thrilling activities such as trekking, kayaking, playing Zipline game, and river and mud bathing.
To discover the full natural beauty of Phong Nha – Ke Bang National Park, tourists should visit from April to August when the weather is warm and sunny.
9. Cham Islands
Constituting 8 small islands off Hoi An's stunning coastline, Cham Islands conjure dreams of paradise. This archipelago welcomes beach bums to escape from the rat race, revitalize and soak up the sunshine. Primitive landscapes including a nature reserve, gleaming white sandy beaches, and forested hills successfully enchant travelers.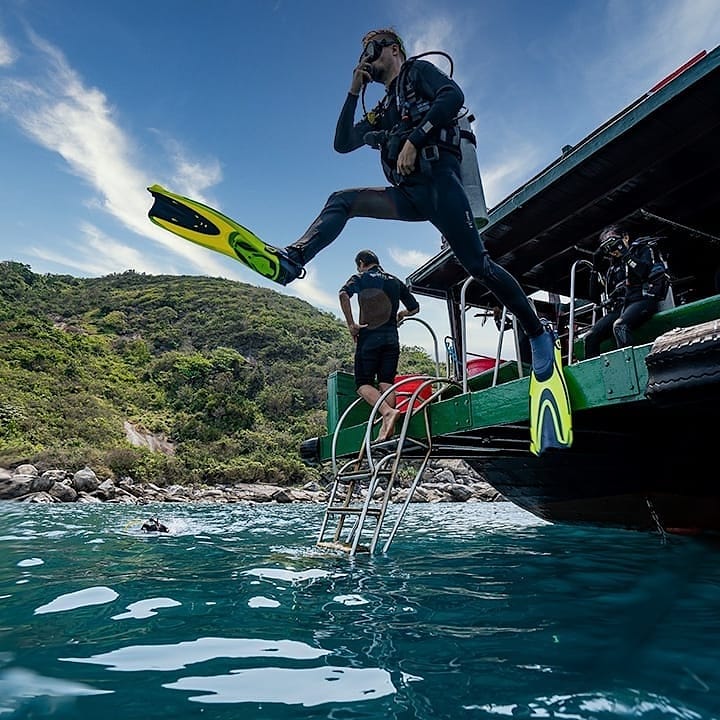 Photo: @underwatershotssylvainc
Blessed with such wonderful attractions and warm weather, Cham Islands are especially ideal for outdoor activities including camping, swimming, snorkeling, and scuba diving to see vivid colorful coral reefs and marine creatures.
Excursions to Cham Islands are also full of historical and cultural values. Culture vultures have opportunities to visit Hai Tang Pagoda on the foot of Hon Lao Island, see Cham people's ancient well, and explore Cham Island Marine Museum. Influenced by the tropical monsoon climate, thus the best time to visit Cham Islands is from March to August, especially June, July, and August are the best months for snorkeling and diving.
10. Hue City
Rose and fell with renowned emperors, Hue City left legendary legacies for generations thousand years later. Therefore, anyone wishing to delve into Vietnamese long-lasting history and culture cannot miss a cultural trip to Hue City.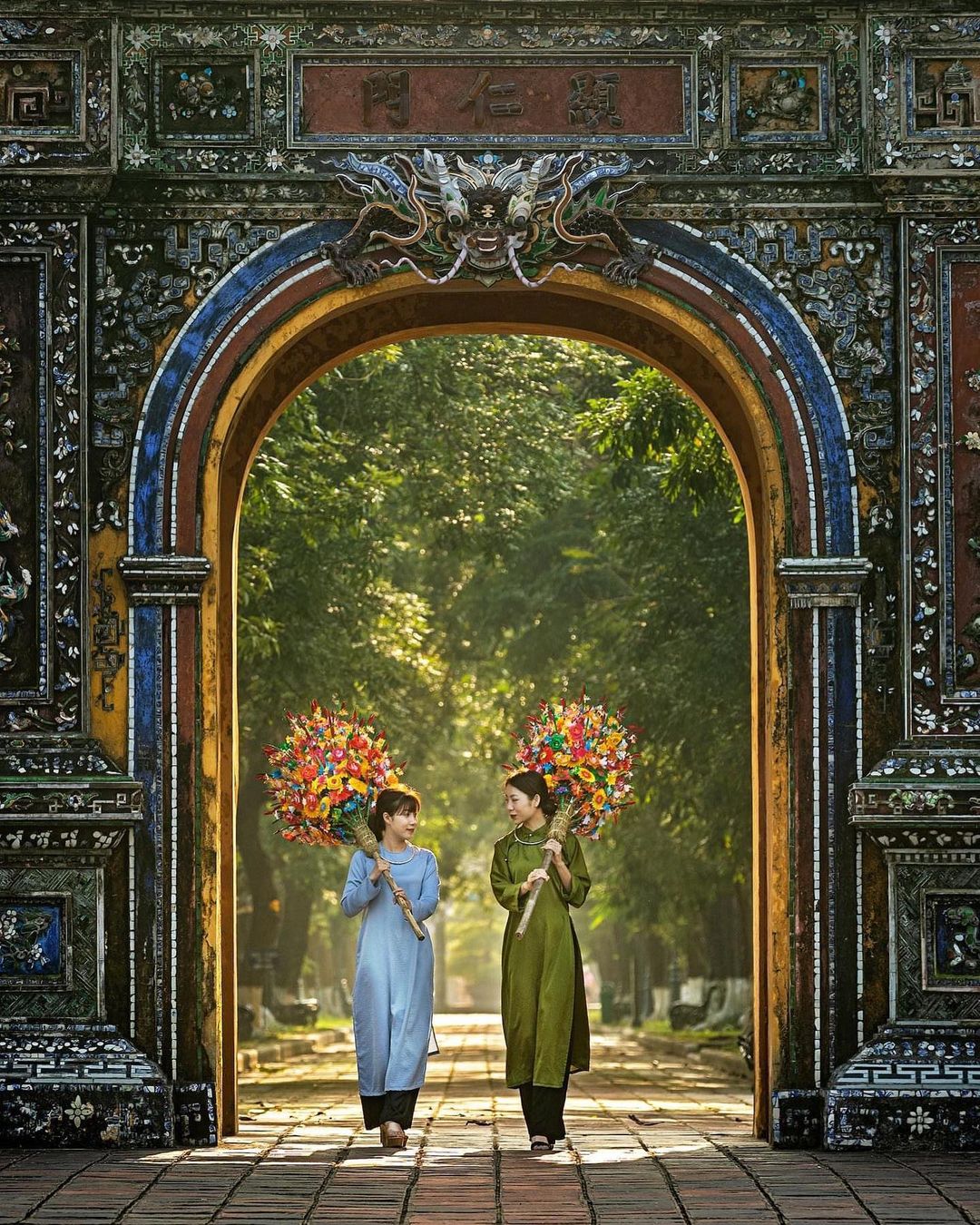 Photo: @vietnamlocaladventures
This former capital city is chock-full of ancient monuments, refined royal cuisine, old mansions, sacred pagodas, and eye-popping markets. Journeys to Hue City cannot be completed without a visit to the Imperial Citadel, the resting place of Vietnam's last royal dynastic family, royal tombs, and Thien Mu Pagoda. Additionally, cycling around rustic villages, walking along the Perfume River to breathe fresh air, and sampling local delicacies such as "banh beo", "com hen" bring back memorable moments.
11. Quy Nhon City
For those who want to avoid tourist crowds after the pandemic, a beach vacation to off-tourist-rada Quy Nhon City is unbeatable. Less-touristy beaches, stunning natural landscapes, and grand, litter-free streets are the winning points of this coastal city.
Quy Nhon City is best known for pristine, instagrammable Queen's Beach, Ky Co Beach, Ky Co – Eo Gio tourism site, and historical attractions such as Binh Dinh Museum, Cham Twin Towers, and Long Khanh Pagoda.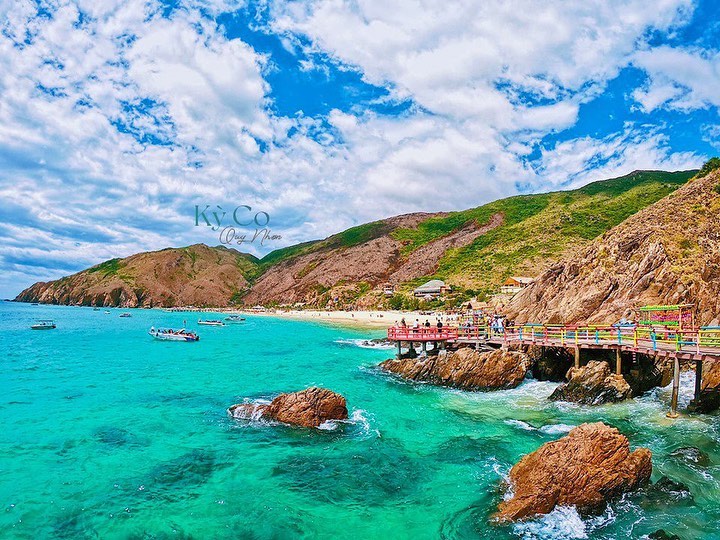 Ky Co beach, Quy Nhon – Photo: @tourpikvina
This unpopular tourist destination is also a great spot to eat fresh seafood and signature dishes. You can spend a whole day ocean-gazing while sampling jellyfish noodles, shrimp pancake, "banh beo", "banh hoi long heo", and seafood in an off-shore restaurant.
12. Ta Dung National Park
Located in Dak Nong Province, Ta Dung National Park is regarded as "Halong Bay of South Central Vietnam". Together with Dong Van Karst Plateau in Ha Giang and Non Nuoc Cao Bang in Cao Bang Province, Ta Dung National Park is granted as third Vietnam's UNESCO Global Geopark.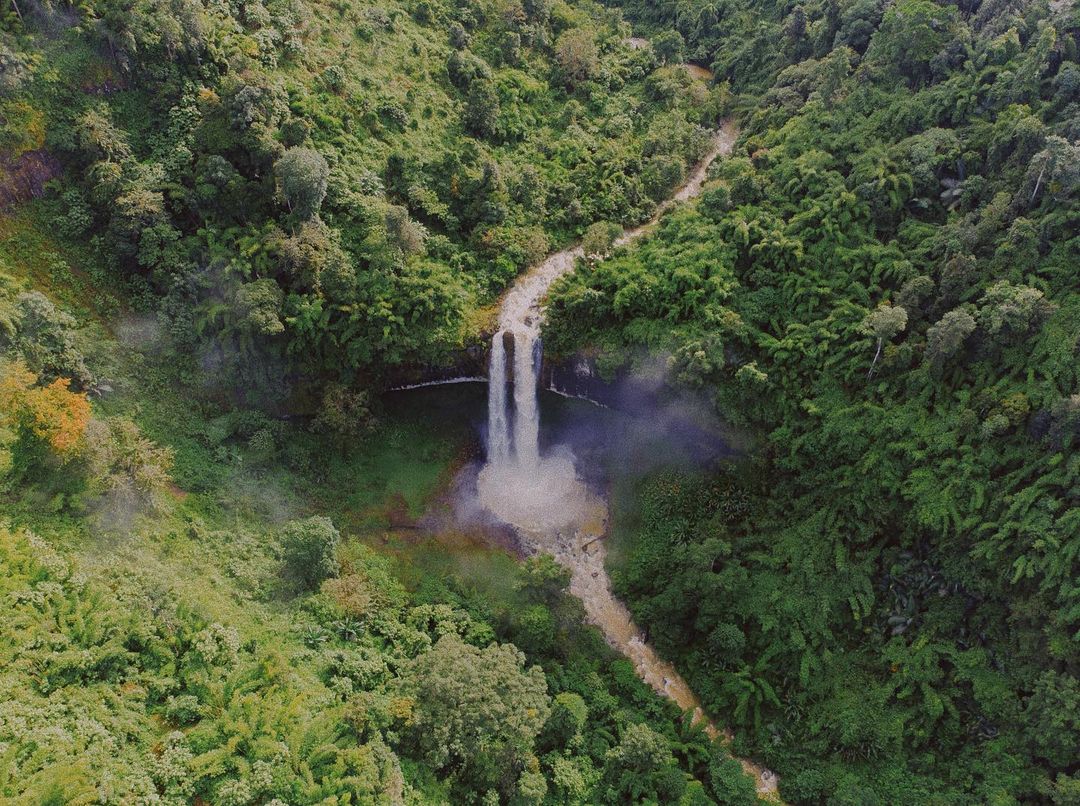 Photo: @hoangtuanquyen
Possessing many beautiful ponds, waterfalls, tree-clad mountains, and diverse ecosystems, Ta Dung National Park especially appeals to adventure seekers and nature lovers. There are up to over 1000 fauna and flora species dotted on a total area of 5000 ha.
Sneaking into the oases, tourists can join a lot of exciting activities namely taking a boat tour cruising around the lake, visiting caves and waterfalls, and camping. The dry season from November to April is a wonderful time to plan your trip to the park.
13. Chau Doc
The lesser-known Chau Doc, An Giang Province is becoming an increasingly prevalent tourist destination in the Mekong Delta. It is brimming with picturesque landscapes, daily activities, and spiritual sites. Every year, Chau Doc welcomes thousands of pilgrims to Mount Sam to worship in the Temple of The Goddess Xu, the tomb of Thoai Ngoc Hau, and Tay An Pagoda.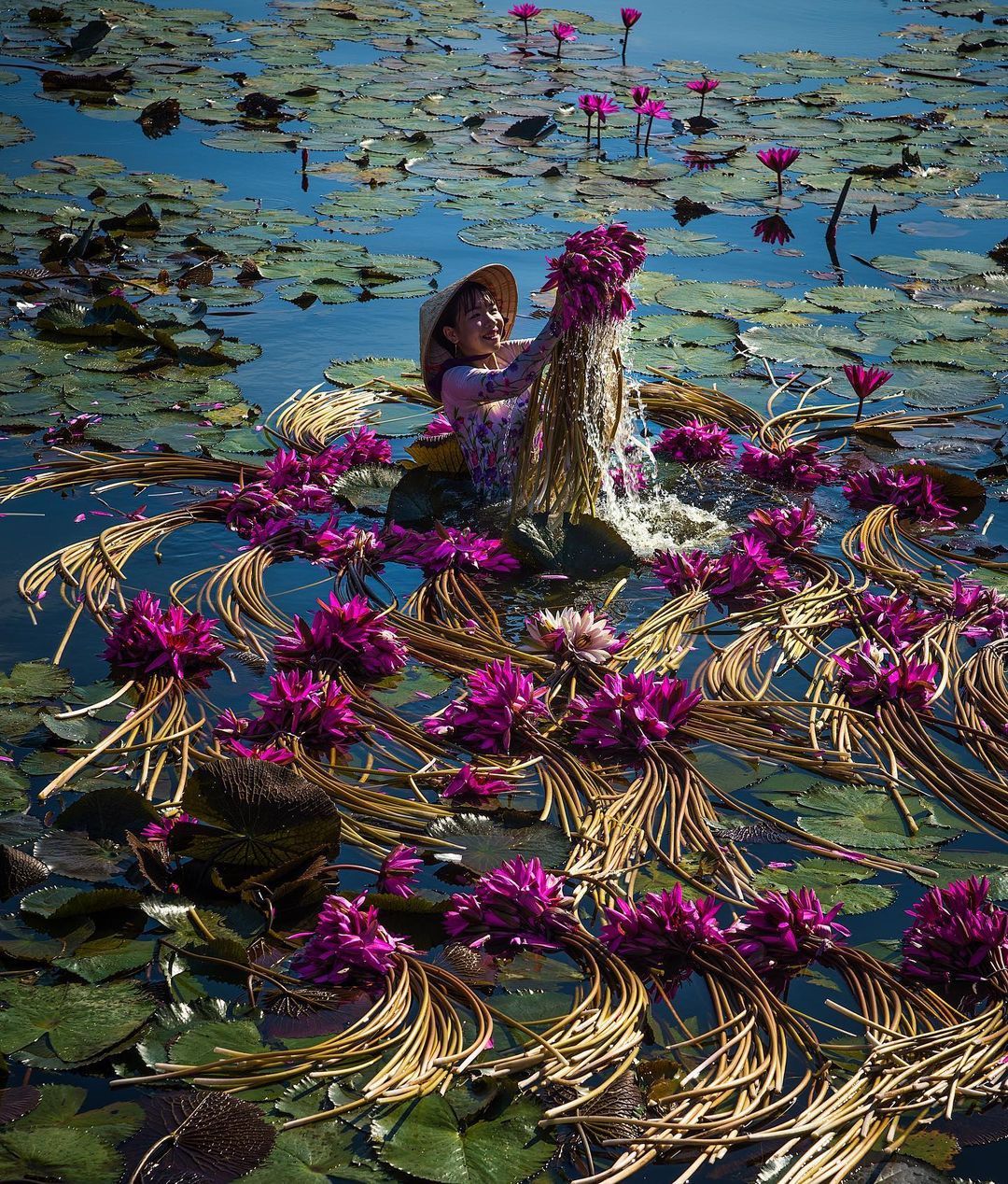 Photo: @phtrung0611
Heading to Chau Doc River, sweeping views and hectic life will blow up visitors' minds. You will see hundreds of rafts floating along the river and selling commodities. In terms of cuisine, Chau Doc has no shortage of exclusive culinary flavors including snakehead fish rice noodles, steamed palm sugar rice cake, Tung Lo Mo sausage, and fish hot pot with sesbania sesban flowers.
14. Phu Quoc Island
Phu Quoc is among the most ravishing islands in the world that are bestowed with dense tropical jungles and fringed with picture-postcard beaches. Under the waters, marine creatures and coral reefs flourish attracting experienced snorkelers and divers to dive around.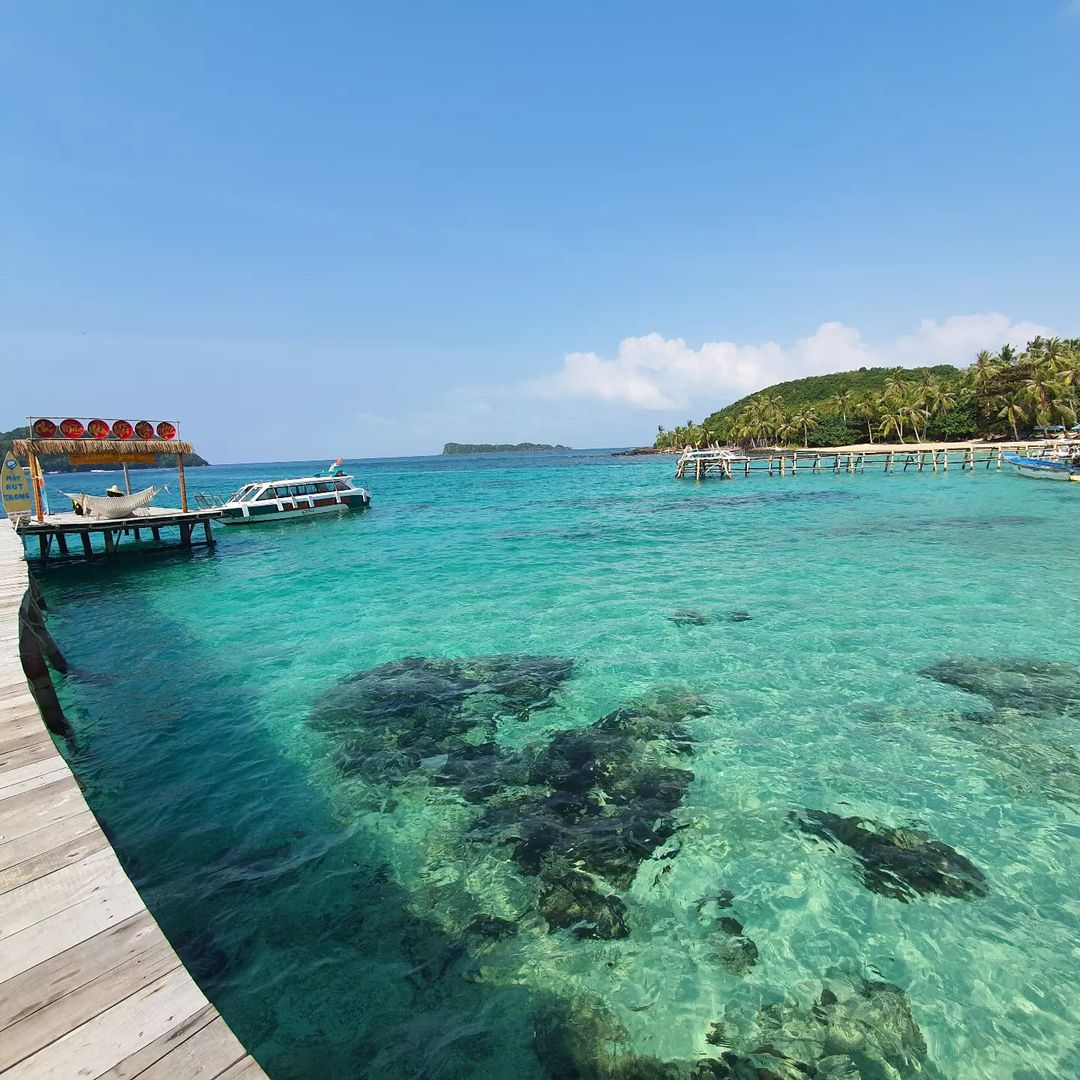 Photo: @kyungmin782
Back on land, tropical climate and bright sunshine throughout the year are ideal conditions for hiking, biking trips, or simply sunbathing. For upscale travelers who can afford a luxurious stay, hiding out in oceanfront resorts and chilling in nightclubs are extremely indulging.
More than just a beautiful island, Phu Quoc Island replenishes with historical and cultural charms. Excursions to traditional fishing villages allow visitors to get acquainted with local fishermen and discover their livelihood. Besides, Phu Quoc Prison and Fish Sauce Factory are the two not-to-miss tourist attractions here.
15. Con Dao Islands
Island hopping in Vietnam is such as fascinating experience. Featuring one of Asia's paradise seas, a mesmerizing retreat, and a former war zone with cruel prisons, Con Dao Islands have everything you can expect for a holiday of a lifetime.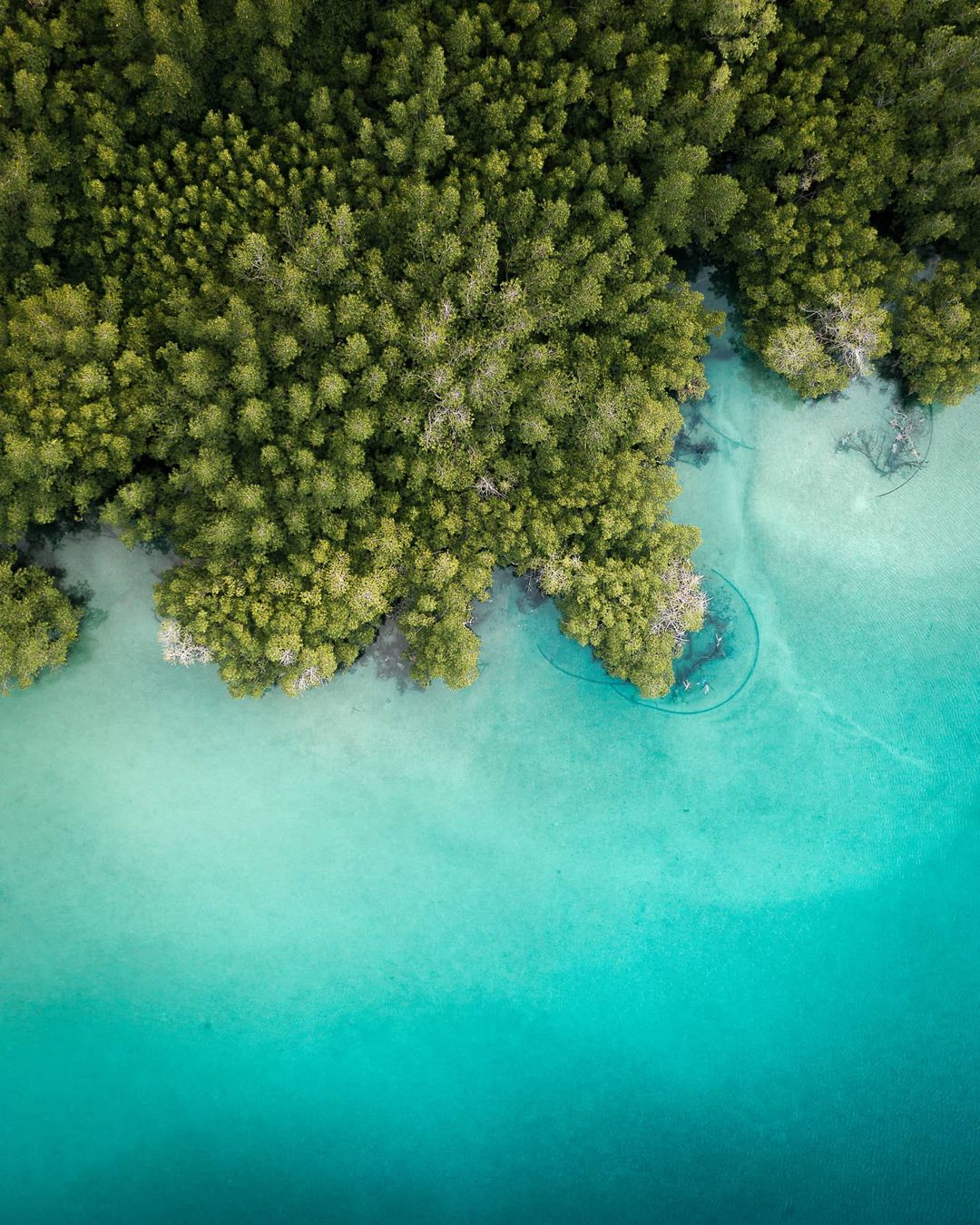 Photo: @benz.mind
In the southern province of Ba Ria – Vung Tau, Con Dao Islands boasts turquoise beaches and a placid atmosphere, alluring any visitors to unwind. The 16-island archipelago is also proudly shortlisted among the most loveable 2023destination by The New York Times. Chic resorts are built around allowing tourists to freely explore the destination, contemplate exquisite granite cliffs, relax on palm-shade beaches, or even dive deep into the sea to admire untouched coral reefs.
Other notable attractions on Con Dao Islands are Con Dao Museum, Con Dao Prison, Con Dao National Park, and Con Son Night Market imbued with local cultural values.
Read more: So when it is really the best time to visit Vietnam?