5 Best Beaches Near Ho Chi Minh City
Travelling is a necessity; for it is an effective method to help busy people de-stress. But at the same time, it is also a luxury, as it is troublesome than most pleasures. One of the reasons why people cringe at planning a trip is the exhausting travel fatigue and a concern for the limited time allowance.
However, living in Ho Chi Minh City, one has the privilege to near beaches that fulfill one-day getaway to the fullest. Located in the South Eastern region and 50 km away from the seacoast, Ho Chi Minh City is adjacent to Vung Tau sea city, from where one can depart to other beaches with ease. Here are five recommendable beaches at close proximity to the city that involves a maximum of 4 hour traveling.
Vung Tau
With the new highway constructed, driving to Vung Tau now takes less than one hour. Luckily, this accessible destination ranks among the best beaches in Vietnam by the virtue of its beautiful landscape and well-developed tourism. Beside the endless sands, blue waters and scenery rocks, the city is blessed with a mountain range that diversifies the local landscape. Beside going swimming and sunbathing, families can opt for a trekking trip to the giant statue of St. George or around the newly built Cloud Lake Resort- Amusement Park.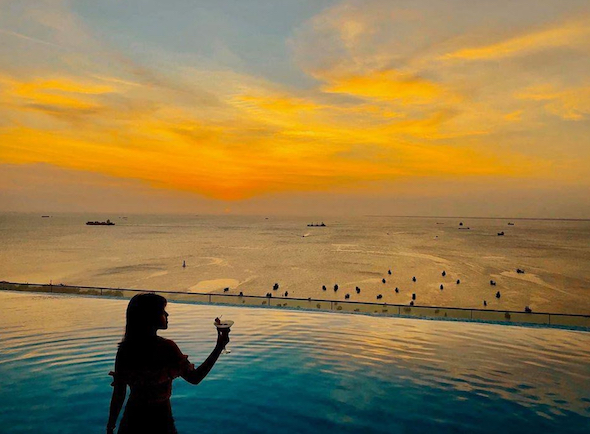 Vung Tau Beach – Photo: @fusionsuitesvungtau
Ho Coc / Ho Tram Beach
Ho Coc and Ho Tram Beach is located in Ba Ria Province, 175km to the South of Ho Chi Minh City. A recent star, Ho Coc provides tourists with the preserved serenity beside the basic comfort of wide-ranging accommodation quality. The beaches are renowned for the natural rocks that differentiate them from those in nearby addresses such as Vung Tau or Binh Chau.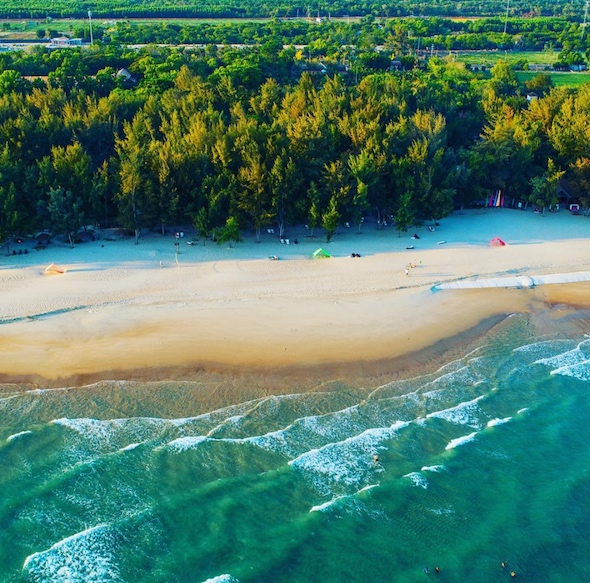 Ho Tram Beach – Photo: @hotrambeachresort
Can Gio
One hour away from Ho Chi Minh City, Can Gio stands out as the most special in the list for its clamp farms and unique monkey island. Here, tourists can try collecting clamps on the vast fields and gain insights into the hard life of the locals. Though the beaches are not as scenery as their counterparts in other addresses in the list, Can Gio attracts people's attention for the one and only monkey island in the country, where people can directly interact with the naughty friends who may irritate, but entertain you to no ends. Although the beach itself does not compare to the blue water, white sand of Nha Trang and Mui Ne, it is worth a visit if you feel like mingling in with nature.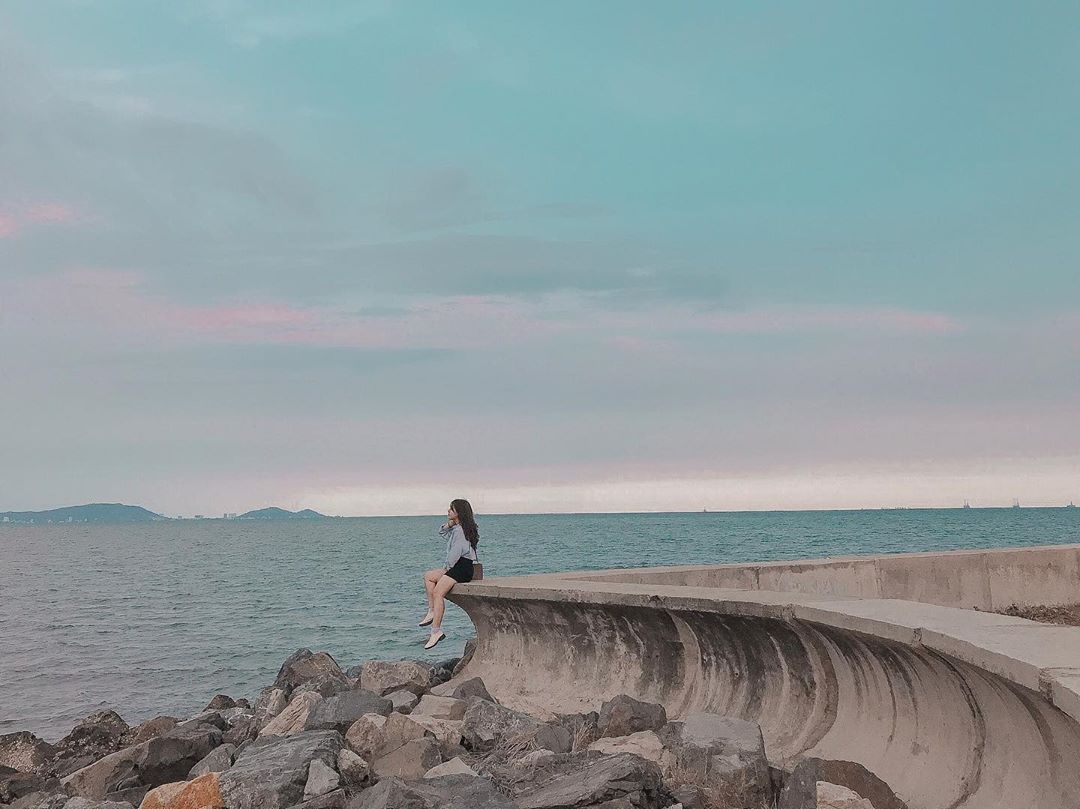 Can Gio Beach – Photo: @vitconinsta
Long Hai
Only 12km away from Vung Tau, Long Hai is a sight to behold. The golden sands and turquoise water will ensure your quality time is one of the best and have you go home yearning for more. There are a couple of luxury and mid-range resort stay, which are ideal if you want an escape from city life.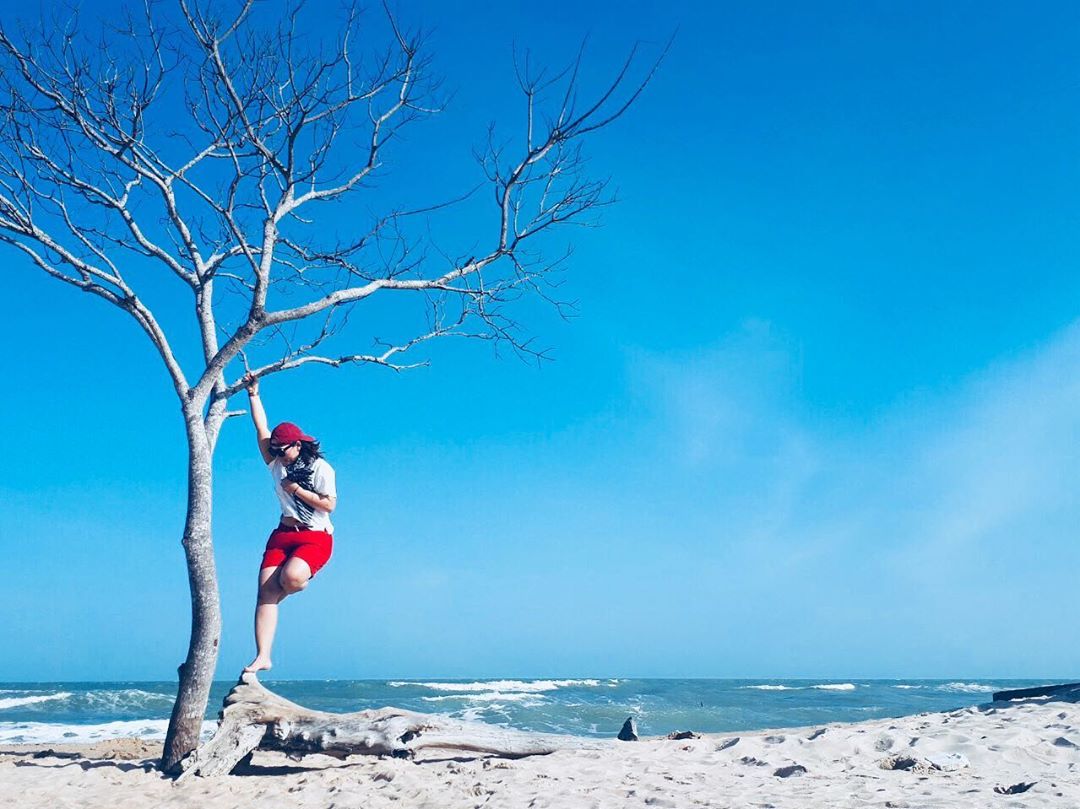 Long Hai- Photo: @nhoc_neyu
Phan Thiet/ Mui Ne
Not as close to the city to feel the crowd, and yet within a car drive distance, Mui Ne is a popular destination for vacationers. Both Phan Thiet and Mui Ne beautiful beaches and fantastic resort stay. As such, it becomes a must-see destination for Southerners who are seeking for not only a relaxing day by the beach. It takes about 3.5 hour to driver from central District 1 to Phan Thiet, and buses depart hourly. Besides many water – based activities, you can also enjoy kite surking down the many sand dines in Mui Ne.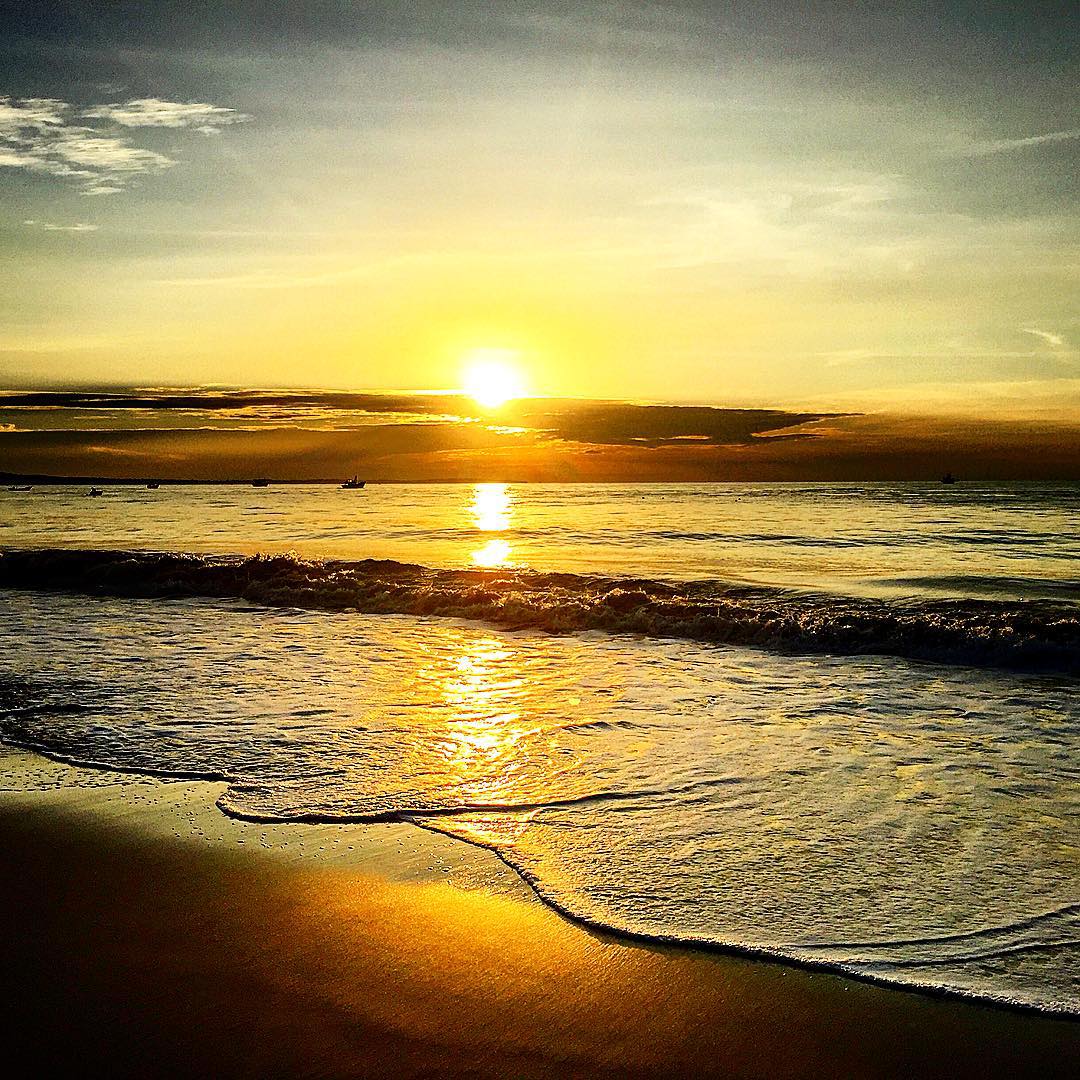 Mui Ne – Photo: @alexejjazina
Read more: Top things to do in Ho Chi Minh city