6 Best Shopping Streets in Saigon
Nguyen Trai Street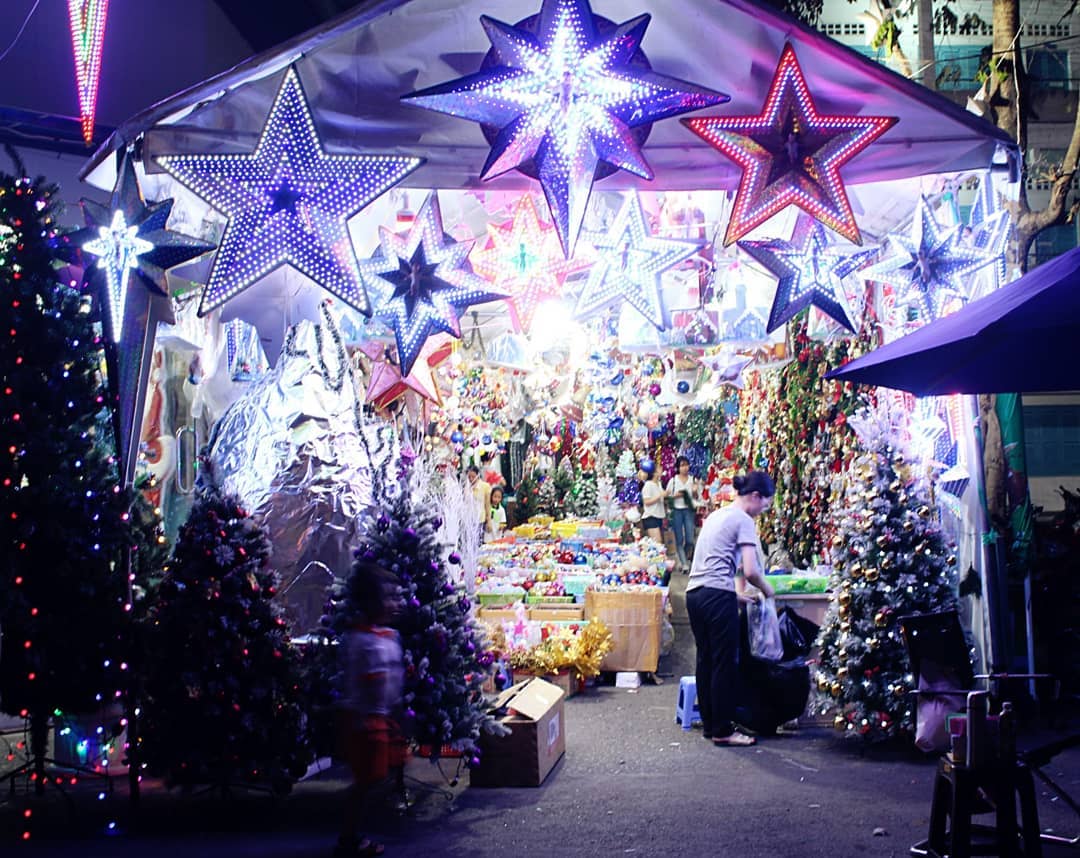 A Christmas store on Nguyen Trai Street. Photo: @phongthuantung
Sprawling across opulent districts 5 and 1, Nguyen Trai is home to a concentration of luxury boutiques and street vendors alike. A huge of yielding chic clothing brands such as Calvin Klein Jeans, Levi's, and HNOSS can be found there. For sportswear, you have Adidas and Salomon. What's more, there is no dearth of places to shop for cosmetics, shoes, accessories, and even have your hair cut along this glamorous shopping street. If you wander around the neighborhood in the evening, there is an ample opportunity of haggling with merchants in a bazaar heavily stocked with casual ready-to-wear clothing, shoes, and bags at a fraction of the price (normally from only US$5).
Cach Mang Thang 8 Street
No visit to Saigon is complete without enjoying a shopping spree on one of the city's longest tree-lined streets. Cach Mang Thang 8 Street is populated by a vast array of mid-range boutiques with spectacular window displays and less-expensive designer labels. A quick look into the interior, the street reveals the decent availability of various fashion products including casual clothes, accessories, sunglasses, hats, and souvenirs. Cheap and gaudy jewels are also can also be found in some crumbling warehouses off the pavements.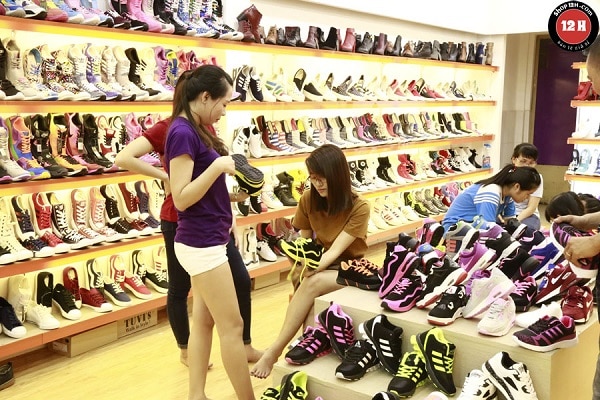 A Shoe Store on Cach Mang Thang 8 Street – Photo: Nhiet.vn
Not only is Cach Mang Thang 8 illuminated by colorful, sophisticated stores, but it also boasts a vibrant night market at night. Le Thi Rieng Park has become a bustling fair for young locals and foreigners to bargain for cheap consumer goods.
Ly Chinh Thang Street
Ly Chinh Thang Street, District 3 is widely known as a major shoe hub that hosts the cluster of local shoe brand names. Footwear connoisseurs often flock to this street to fancy at a pair of suede sneakers, high heels, and boots for less than 1 million at Nemo Mama' shoes or 'Giay Xau Gia Cao' shop. Other staple brands such as Vina Giay, 'Xau La', and Thuy Trang shops add to the street's sterling reputation. There is also an immersive assortment of foreign designs and limited-edition creations from Nike, Adidas, Air Jordan, and Puma inside those stores.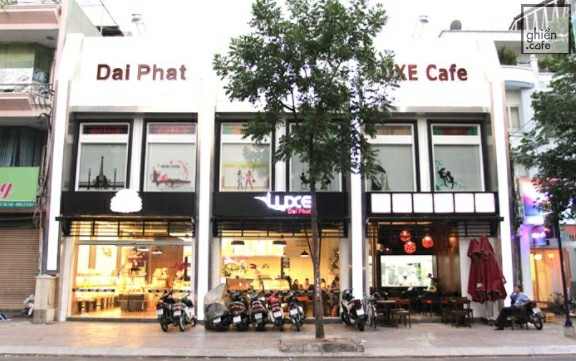 A Coffee Shop on Ly Chinh Thang Street – Photo: nghien.cafe
Get lost into those destinations and need a break? Ly Chinh Thang Street gathers plenty of eateries fast-food chains namely Sonate and Casablanca Moroccan cuisine restaurant for you to chill out and grab a quick bite.
Le Loi Street
An eclectic mix of classic designers has taken over a large chunk of Le Loi Street. Straddling Opera House and Ben Thanh Market, as you walk down this commercial street, your eyes will stumble upon upscale outlets and luxury shopping malls full of flashy and exorbitant commodities. For Saigon-branded merchandise as well as international brands, head to congested destinations like Saigon Square and Saigon Center. Whether you're looking for some luxurious gifts or just wish to window-shop, the avenue is extremely sparkling all day long and drags you to linger for a few hours.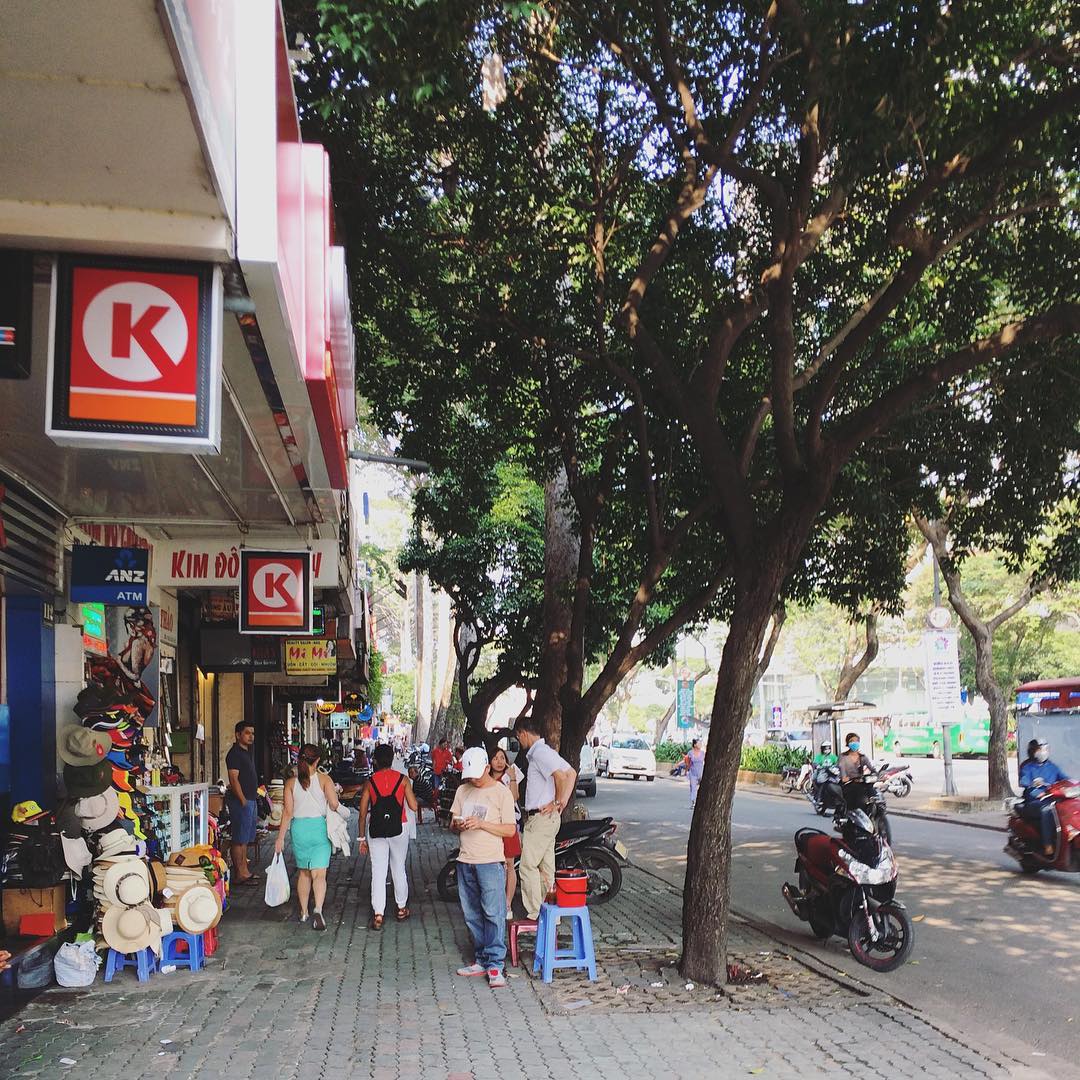 Photo: @kilroyfinland
Additionally, if you want to garner a more coveted experience, surrounding the street is lined with high-end hotels & restaurants, top-notch spas, and especially a busy Nguyen Hue pedestrian street.
Tran Phu Street
Dozens of painting and frame workshops are lined Tran Phu Street where you float the Saigon's largest center for contemporary art culture. Host a wide collection of oil paintings, silk paintings, and Vietnamese calligraphy; it is easy to browse pieces of artwork by theme, artists, and exhibitions. There are also cheap reproductions of sought after paintings by famous artists like Da Vinci, Van Gogh, and Picasso.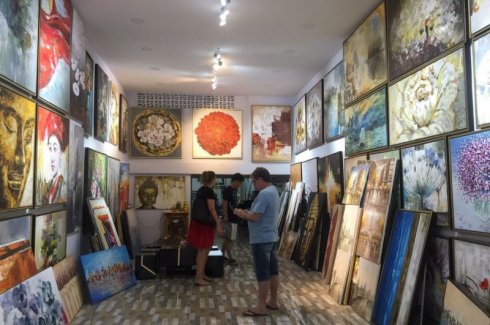 A paint store on Tran Phu Street – Photo: dotproperty
Filtered by budget, there is a bunch of inexpensive paintings under US$100 that you can purchase and take home. Spend time stumbling down the neighborhood and tuck into some cafés dotted along the street for picture and people-watching is another ideal pastime.
Le Cong Kieu Street
In stark contrast with multiple bustling streets today chock-full of machine-made items, Le Cong Kieu Street in District 1 has been overflowed with old lacquered and artisanal objects dating back hundreds of years. Without any nameplates, antique shops on this street are numbered and specialize in particular items.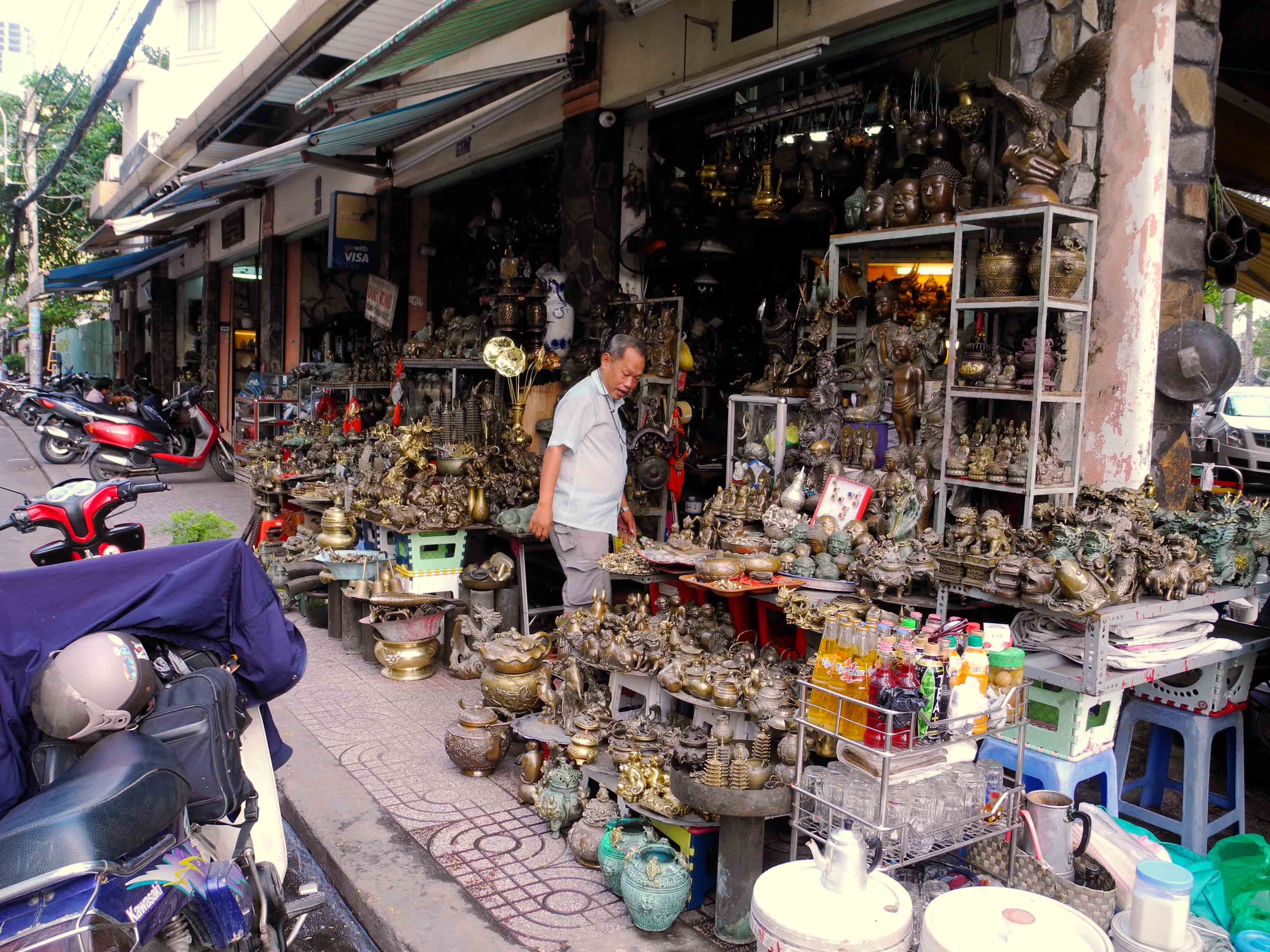 Photo: inspiravel.wordpress.com
Antique collectors who seek hands-on knowledge of Vietnam's traditional handicraft should go to ceramic and pottery showrooms at No.19, 21, and 23. Meanwhile, furniture antiques are sold in the boutiques No.15 and 36. Authentic antiques aside, Le Cong Kieu Street is also a bastion of ornamental replicas that you can bring back home as a meaningful yet more affordable souvenir.
Read more: Top things to do in Ho Chi Minh city