The Bluffs Ho Tram Strip in Vung Tau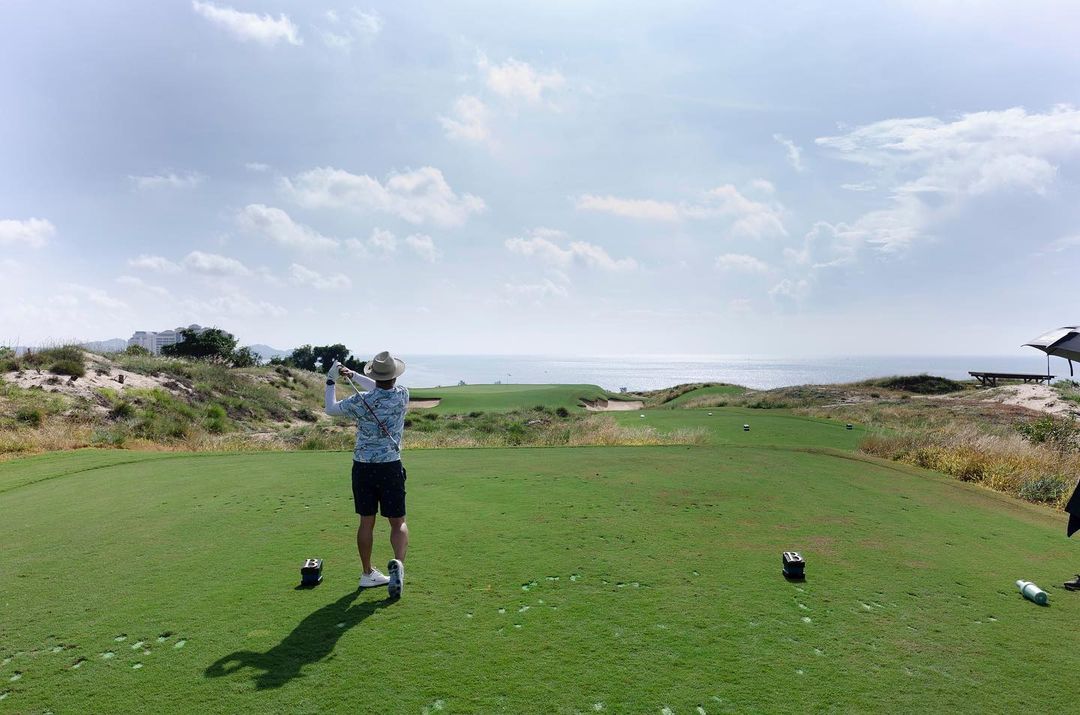 Photo: @haesu_harrison_lee
The Bluffs Ho Tram Strip is an international class link-style course designed by Greg Norman, a "great white shark" who has built over 70 courses around the world. This place was regarded as one of the most ideal pieces of land that Norman had ever worked with. Located on a coastal plateau 70 miles southeast of Ho Chi Minh City, the course boasts stunning views of the boundless ocean from most of its 18 holes. Besides, there is a luxurious restaurant where you can dine in style and admire the ocean from above. The Bluffs Ho Tram Strip is definitely the course for golfers to make unforgettable rounds.
Address: Phuoc Thuan, Xuyen Moc, Ba Ria – Vung Tau, Vietnam
Phone: (+84) 254 378 8666 or (+84) 254 378 8669
Dalat Palace Golf Club in Da Lat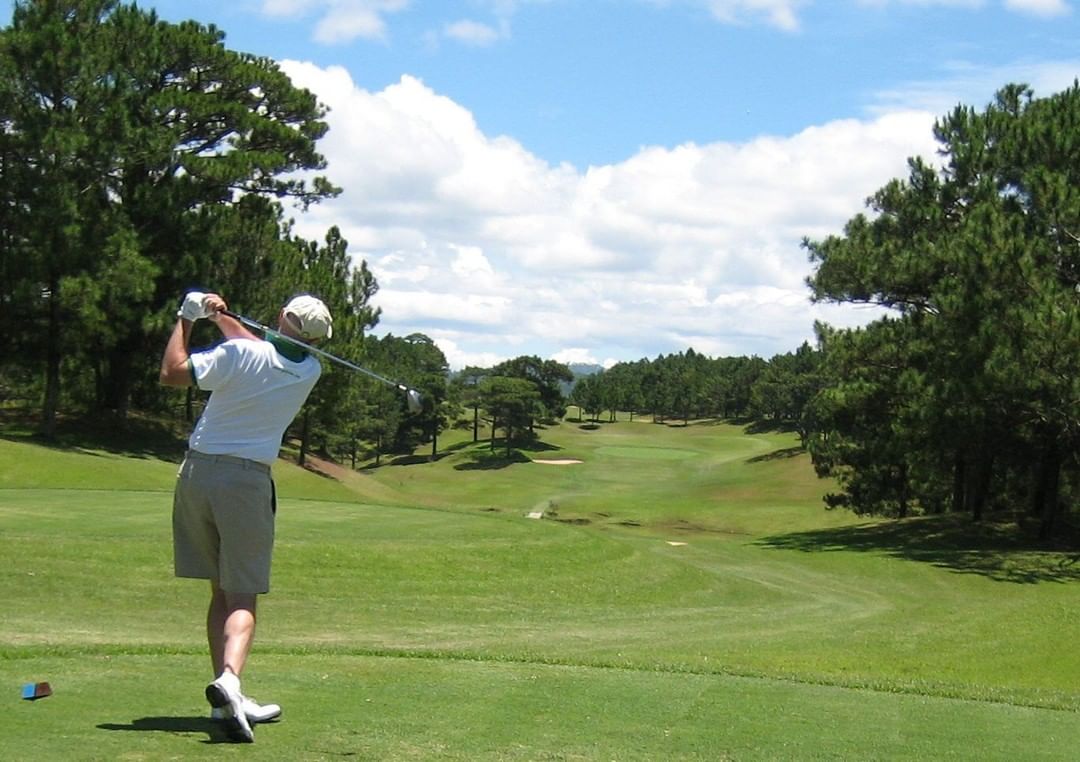 Photo: @golfasian
Dalat Palace Golf Club is an 18 hole champion style course that fuses perfect weather conditions and depths of history to enchant golfers. Situated in Dalat, a "Petit Paris" highland area of Vietnam, this golf course was built by the last king over a century ago. As old as it seems, its well-preserved facilities are still in good conditions and the greens here can be ranked among the finest of Asia. There is also a retro clubhouse dating back to the mid 50s that offers a wide range of local and Western delicacies, especially Korean cuisines. If you seek an unique golfing experience, Dalat Palace Golf Club is the most ideal choice in Asia.
Address: Phu Dong Thien Vuong, Da Lat, Lam Dong, Vietnam
Phone: (+84) 2633 821 201
Bana Hills Golf Club in Danang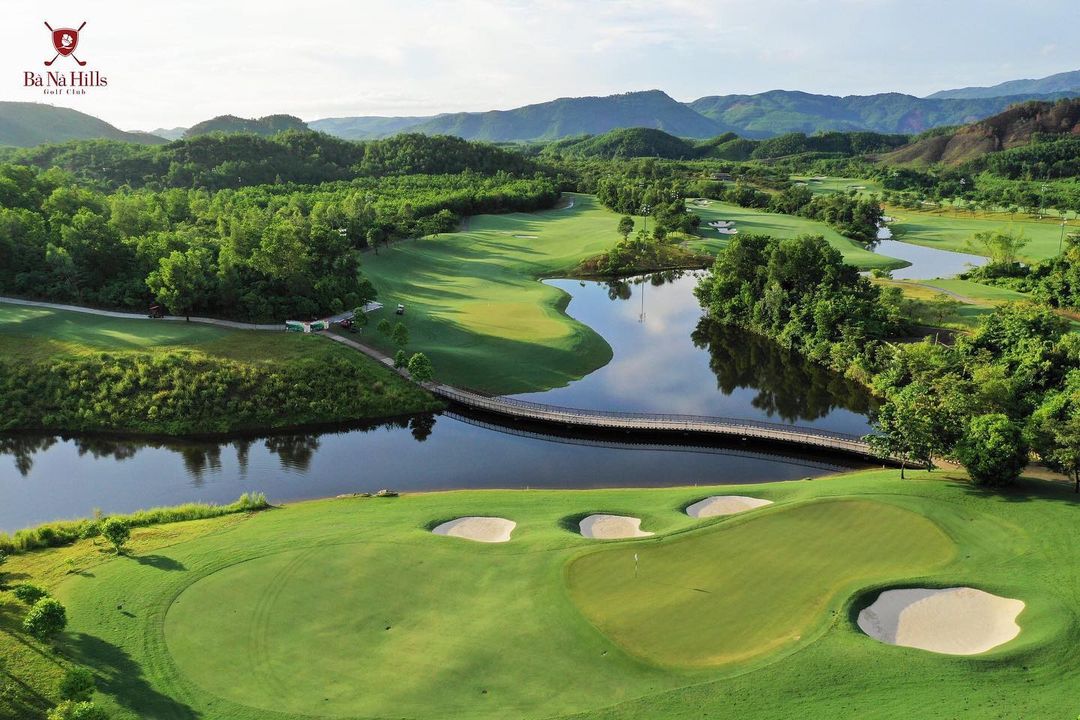 Bana Hills Golf Club
Bana Hills Golf Club is a convenient 30 minute drive from the center of Danang. Having won multiple prestigious awards including "Vietnam's Best Golf Course," "Asia Pacific's Best New Golf Course," and "World's Best New Golf Course", this is an impressive 18 hole masterpiece of Luke Donald. The course lies on a hill covered with tranquil streams and luscious verdure. Besides the visual feast it offers, a standout feature is its flexibility. Floodlights are set up along the course to come in handy for night golfing experiences. Bana Hills Golf Club has definitely made its name for a reason.
Address: An Son, Hoa Ninh, Hoa Vang, Danang, Vietnam
Phone: (+84) 236 3924 888
Vietnam Golf & Country Club in Ho Chi Minh city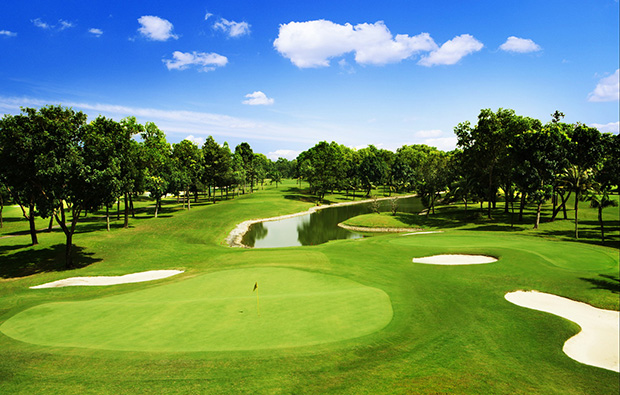 Photo: Golfsavers.com
Commonly regarded as the nearest premier 36 hole courses to Ho Chi Minh city, Vietnam Golf & Country Club has been a favourite weekend getaway of local professional golfers. There are two major courses: the West one offers tree lined fairways and softly contoured greens whereas the East one has more generous fairways, punitive bunkers and water hazards. The greens are well manicured and caddies are helpful with tips whenever the golf venue becomes too challenging. Vietnam Golf & Country Club is a flexible fusion for golfers of all levels.
Address: The Club House Long Thanh My, Ward District 9, Ho Chi Minh City, Vietnam.
Phone: (+84) 28 6280 0102
Chi Linh Star Golf & Country Club in Hai Duong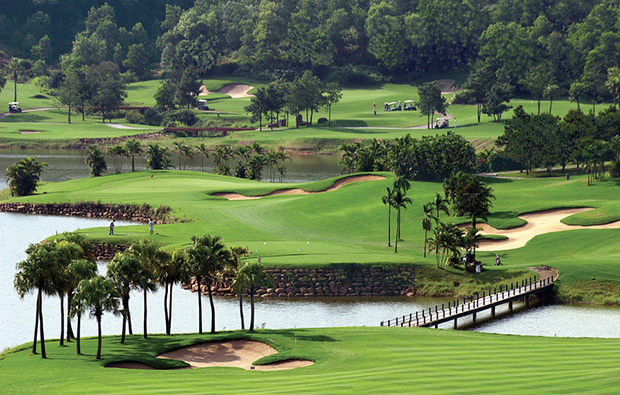 Photo: Golfsavers.com
Located on a gorgeous valley midway between Hanoi and Halong Bay, Chi Linh Star is one of the most eclectic golf courses in Northern Vietnam. Its Australian designer Independent Golf Course Services is renowned for having built various world class golf courses. International golfers can enjoy the best time of their life conquering its 36 holes among winding creeks and lush vegetation. Chi Linh Star Golf Club is hence a sure bet for anyone who wants to unplug from the frantic pace of city life.
Address: Nguyen Thai Hoc, Thai Hoc 3, Sao Đo, Chi Linh, Hai Duong, Vietnam.
Phone: (+84) 2206 599 699
VinPearl Golf Club in Phu Quoc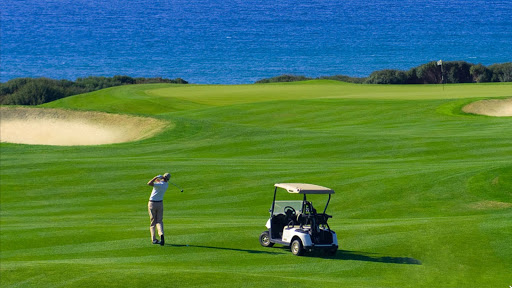 Photo: bietthubienphuquoc.com.vn
Vinpearl Golf Club Phu Quoc is a big name in Vietnam. It was designed by IMG. Excitement builds up as golfers immerse themselves in its three tracks, each of which has 9 holes with a variety of dramatic landscapes and challenging hazards. Paspalum fairways are always mowed impeccably. Besides, excellent service is always a distinguishing advantage of this brand. The experienced caddies offer spot on advice on how to conquer the course's challenges. The course features a clubhouse and locker room in rural fashion to blend in harmoniously with the surroundings. Vinpearl Golf Phu Quoc should be high on the bucket list of every golfer coming to Vietnam.
Address: Bai Dai, Ganh Dau, Phu Quoc, Kien Giang, Vietnam
Phone: (+84) 297 361 9999
Vinpearl Golf Club in Nha Trang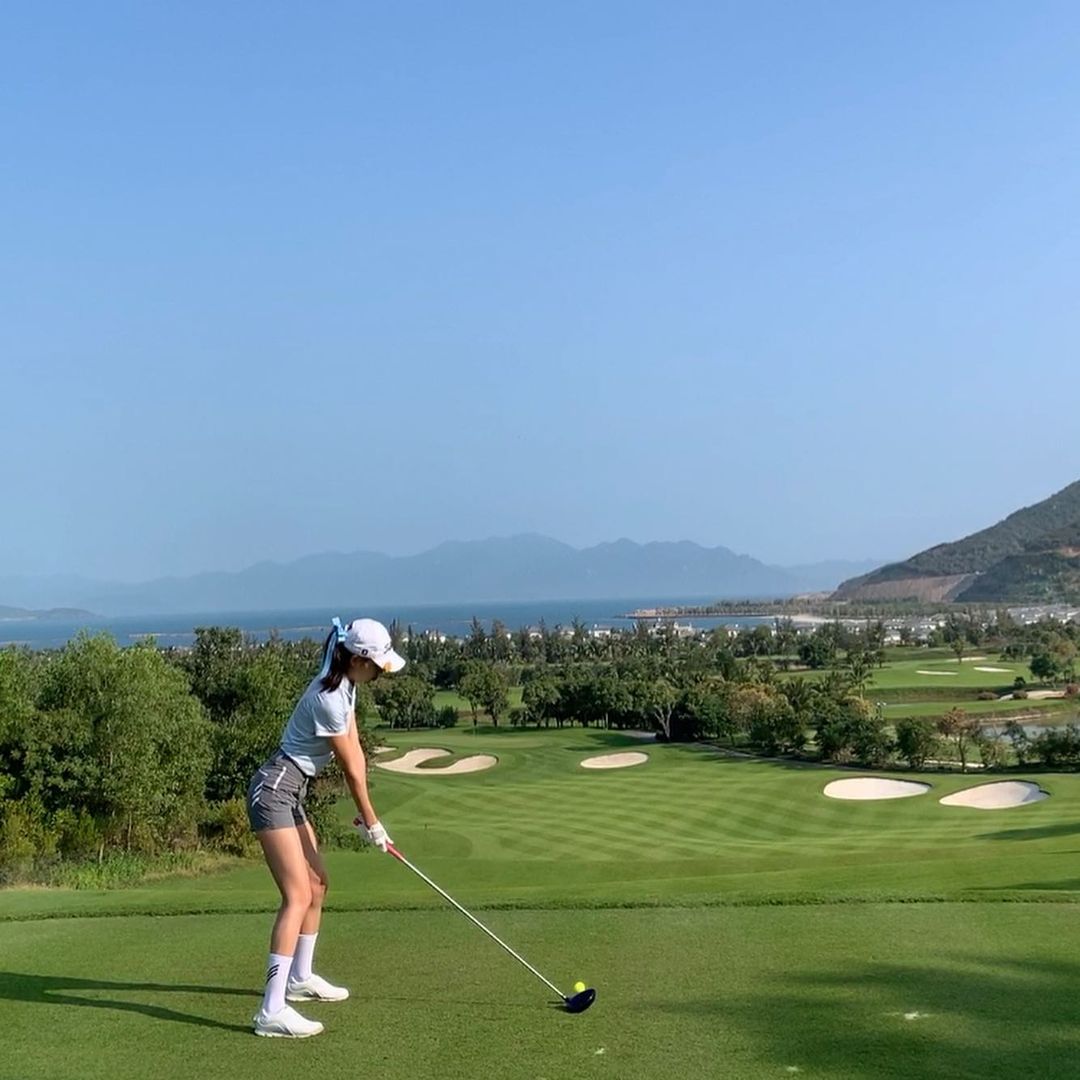 Photo: @ka_hwi
Besides Vinpearl Golf Club Phu Quoc, Vinpearl Golf Nha Trang is another masterpiece that the legendary designer IMG has created in Vietnam. Situated on Hon Tre island, it is blessed with an 800 meter white sand stretch and complemented by the luxurious VinPearl resort. There are 18 holes spread out through the valley where you can enjoy the visual feast of the beautiful lakes and boundless blue ocean, feel the salty sea breezes and listen to the palm trees rustling from afar. The elevated tees help golfers see the challenges in advance. The variety of challenges ensure the best experiences for both beginner and professional golfers.
Address: Hon Tre island, Vinh Nguyen, Nha Trang, Khanh Hoa, Vietnam
Phone: (+84) 258 3590 919
Montgomerie Links, Danang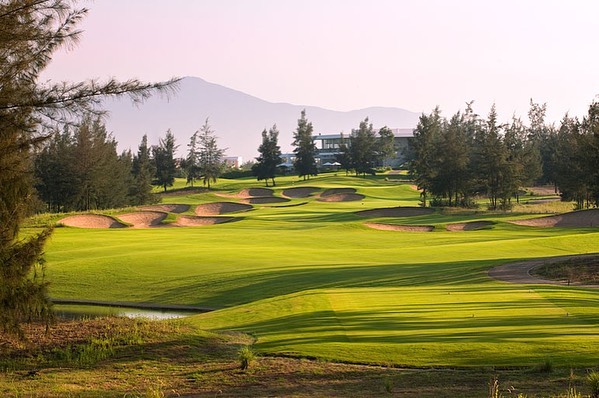 Photo: @imgprestigegolf
Montgomerie Links Danang was listed in Forbes Travel Guide's top 10 most elite courses of Asia in 2012 for good reasons. This par-72 golf course has the arguably best par-5 in Vietnam, where you can play uphill to a fairway full of bunkers. Golfers can also relish the panorama of Ngu Hanh Son mountain from numerous spots among the 18 holes, making every round an absolute delight. Moreover, Montgomerie Links' challenges vary widely in difficulty to satisfy golfers of all levels. This is, without doubt, an incredible weekend getaway for everyone.
Address: Coastal Road, Dien Duong, Quang Nam, Vietnam
Phone: (+84) 235 3941 942
BRG Kings Island Golf Resort in Hanoi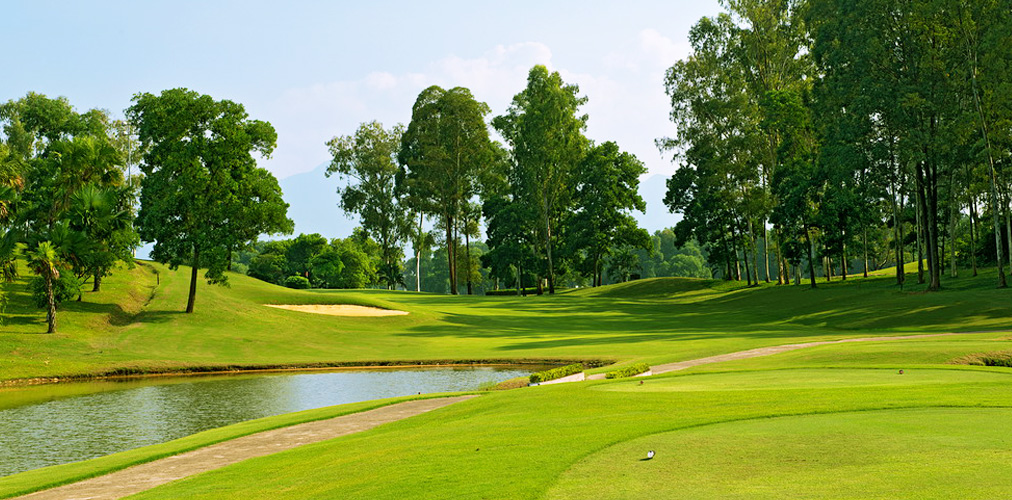 Photo: golfrating.net
BRG Kings Island Golf Resort is a famous trademark of Hanoi with many prestigious awards. There are two courses with 36 holes in total: the Lakeside one was designed by the world famous architect Robert McFarland to take full advantage of the numerous natural lakes, whereas the Mountainview one was designed by the Australian firm Pacific Coast Designs to give golfers spectacular views of Ba Vi mountain. Besides great practice facilities, King's Island Golf Resort also features a clubhouse, a bar, a swimming pool and other leisure activities including sailing and fishing on Dong Mo Lake. This course can definitely entertain every golf enthusiast and their families.
Address: Dong Mo, Son Tay, Hanoi, Vietnam.
Phone: (+84 24) 3368 6555
Vietnam's golf market has rapidly expanded in recent years, attracting most world class golf course designers and golfers with the natural visual feasts that leave you in awe, well-trained caddies who speak good English, an incredible variety of leisure activities and overall great value for the expenses. Stop playing safe with your wonted courses and start a new venture to Vietnam!
---
Read more: Vietnam map for travelers: Top 14 destinations to satisfy your wanderlust