Best Things To Do In Moc Chau
1. Walk on the world's longest glass bridge
Inaugurated on National Reunification Day (April 30th), Bach Long (White Dragon) Glass Bridge features the longest glass-bottom bridge in the world. This bridge is 650 meters long and is suspended about 150 meters above the lush jungle valley. The bridge can receive 450 guests at one time to get thrilling experiences.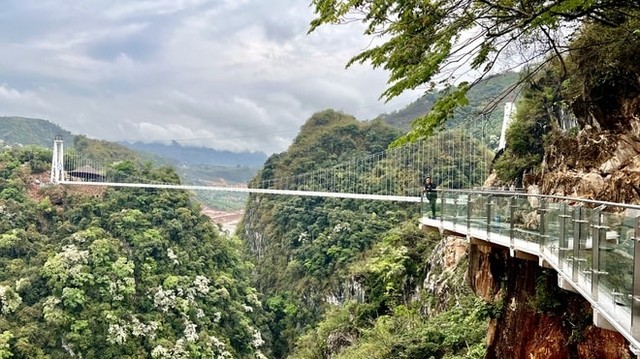 Bach Long glass bridge in Moc Chau – Photo: @club_du_lich
2. Trekking to Pha Luong Peak
Standing at 2000 meters above sea level, Pha Luong Peak is known as the roof of Moc Chau Plateau. To conquer the peak, adventure seekers and trekkers need to trek a long road on the border between Vietnam and Laos passing challenging slopes, cliffs, dense forests, and H'mong ethnic villages.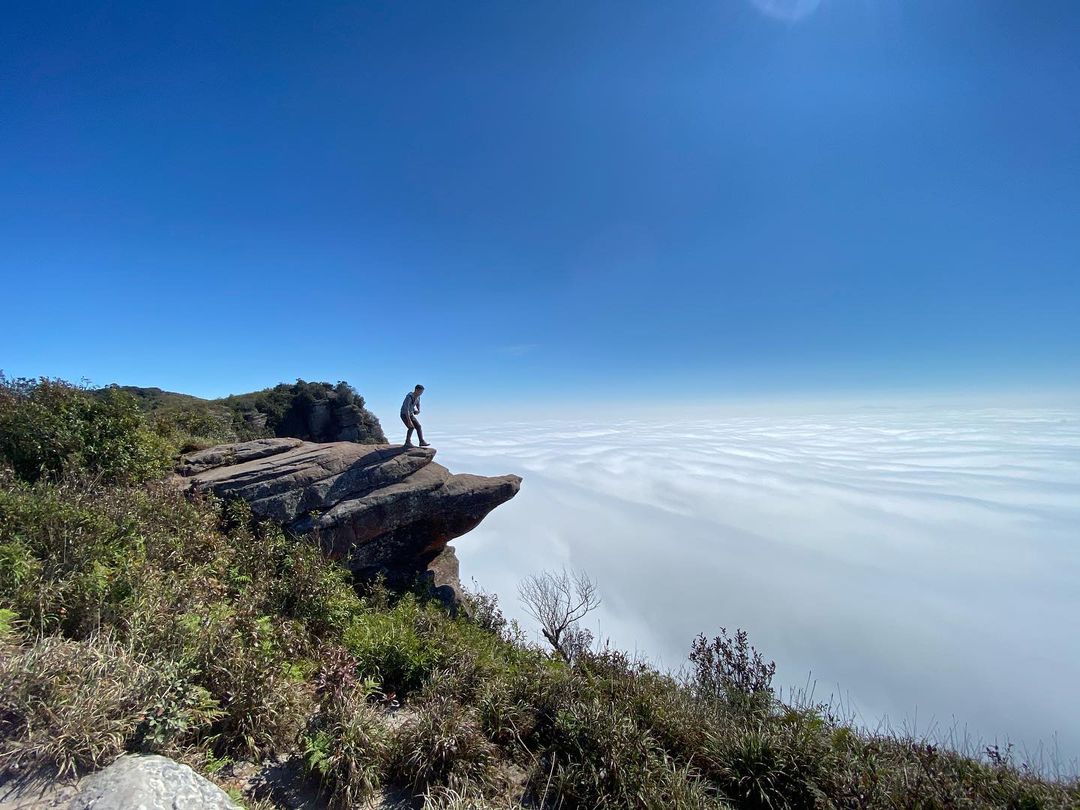 Pha Luong peak – Photo: @mamashousemc
The whole trek will take three to four hours and the best time for this excursion is during the dry season from December to April.
3. Visit Vietnam's largest tea plantation
Located at a high altitude, Moc Chau town is bestowed with a moderate and cool climate. This is the ideal condition for growing tea.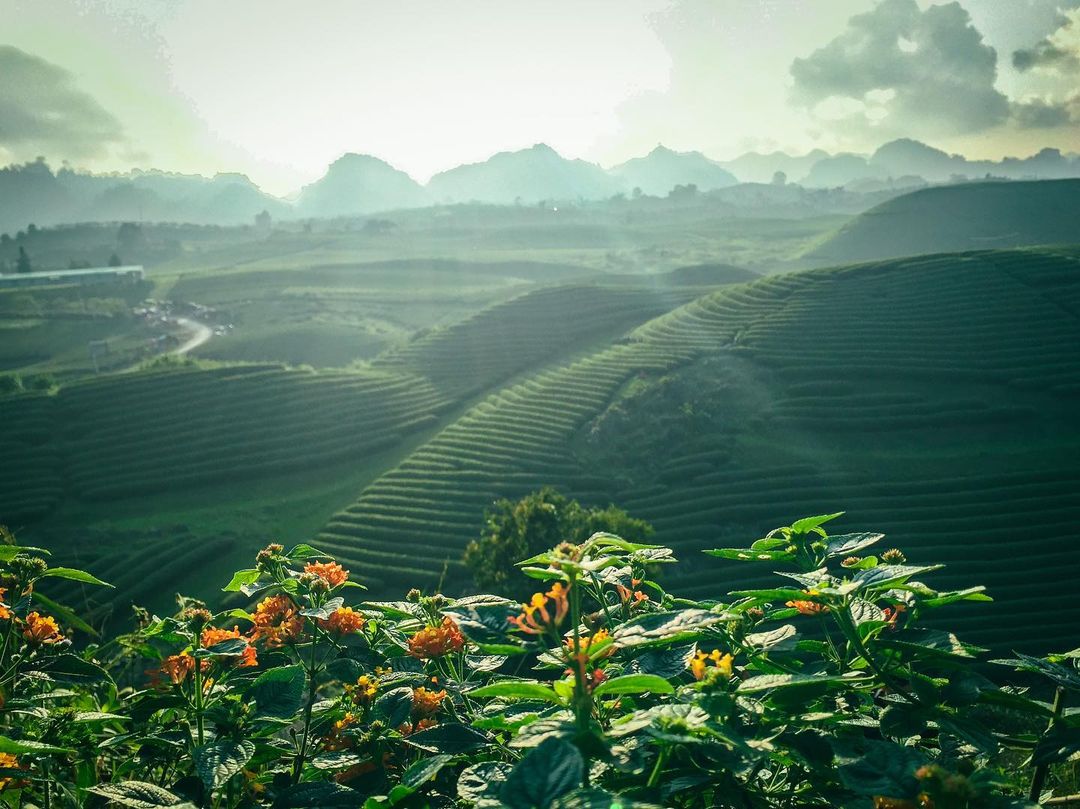 Moc Chau Tea Farm – Photo: @dia_jour
Moc Chau has the biggest tea hill area in Vietnam, measuring around 3000 hectares. Visiting Moc Chau Tea Farm during its harvest season from April to December, you will have a chance to try picking tea leaves and taste the best tea flavor. The best time of the day for harvesting tea leaves is from 9 am to 3 pm.
4. Taste local specialties
"Be chao" or fried veal is one of the signature dishes in Moc Chau. After being mixed well with different ingredients such as crushed ginger, sliced lemongrass, and salt, sliced veal is fried. "Be chao" is tender, tasty, and not greasy. Besides, coming to Moc Chau, you will also have a chance to try fresh cow milk and dry buffalo, a specialty of the Black Thai community.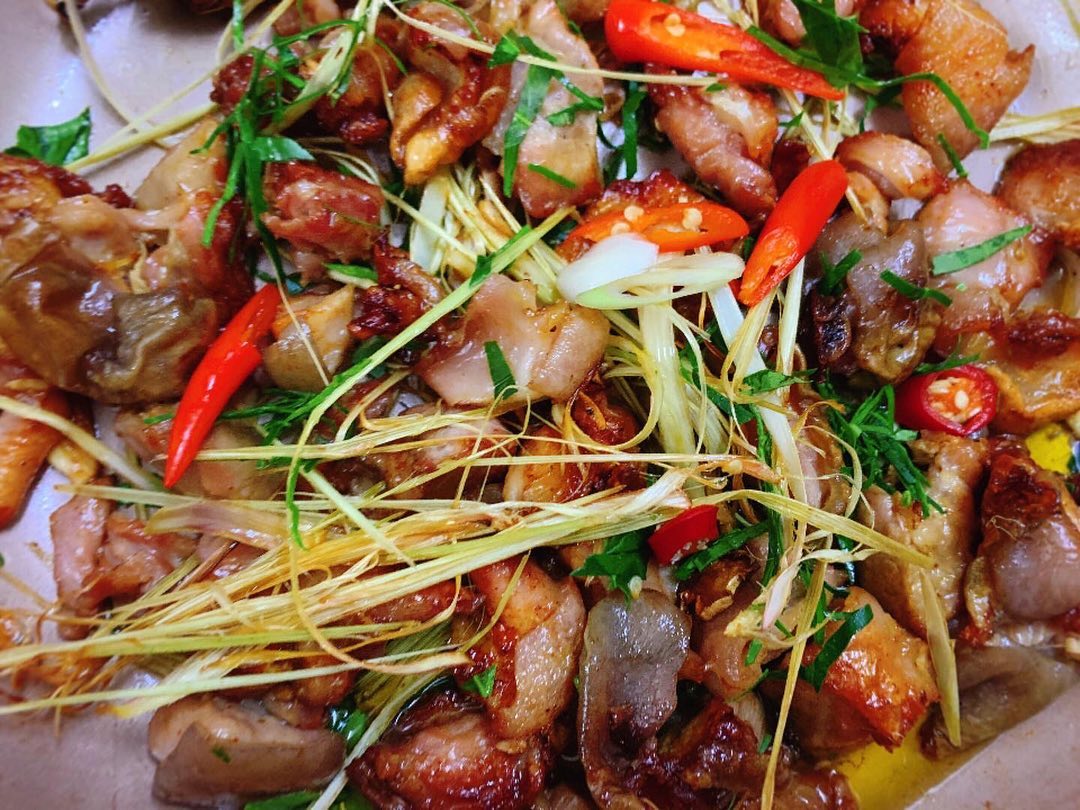 Be Chao – one of favorite dish in Moc Chau – Photo: @memincooking