I – Things to do in Hoi An Ancient Town
1 – Strolling around the Ancient Town
Hoi An Ancient Town has architecture as well as space with many old features, creating a sense of peace in the hearts of visitors. The best time to visit the old town is in the early morning or evening. There are a bunch of attractions to come and explore here, such as Quan Cong Temple, Phung Hung Old House, The Tran Family clan ancestral house, Minh Huong Ancestor Worship House, Cau Pagoda, Cam Pho communal house, etc., or museums and traditional art performances.
You can also rent a bicycle for only 25,000VND ($1.08/day), to bike from the big road to the narrow alleys in the Old City, to roam & see the peaceful charm of the Thu Bon river or to explore enormous rice fields.
2 – Going on boat on Hoai River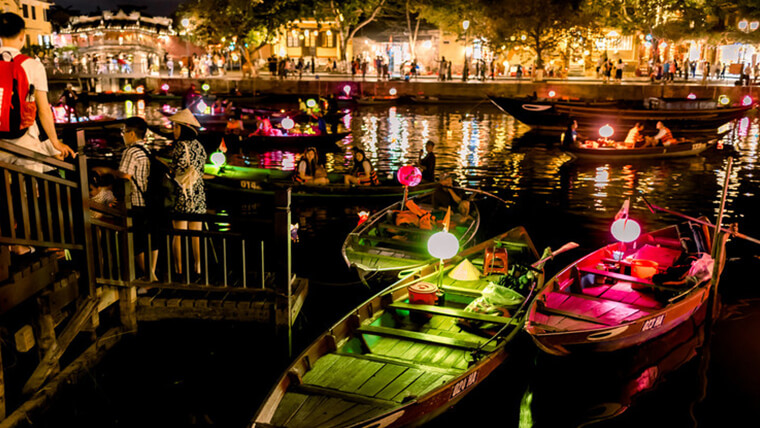 Boating on Hoai river – best thing to do in Hoi An (Source: Klook)
Hoai River is a symbol of Hoi An. Boating on the Hoai River is also a pretty interesting experience for visitors. The sparkling water of the romantic Hoai river is the heart of Hoi An. The boat is parked on the river bank from the Cau pagoda segment to the Hoi An bridge. A boat of 4 people has a rental fee from 30,000 to 50,000 VND / boat / 30 minutes (~ $1.3 – $2).
3 – Flower Garlands and Colored Lanterns Festival
Every full moon night on the peaceful Hoai River, flower lanterns float along the river. This meaningful festival is one of the most impressive things to see in Hoi An. The colourful lanterns are blown away by the wind on the river creating a romantic & wonderful scene near Cam hoi bridge & Cau pagoda area. The price of each lantern is 5,000 – 10,000 VND / garland (~ $0.21 – $0.43).
4 – Tailoring "speedy" suits – one of top unique activities in Hoi An
Located along Nguyen Thai Hoc, Tran Phu, Tran Hung Dao Street are the fabric stores or garment shops at which tourists can find an interesting service of speedy clothes tailoring. After getting customers' requirements, the tailors can immediately design, cut and tailor. Usually, each tailor shop has at least 5 – 7 staff working hard, so meticulous tailoring dresses and suits will quickly reach customers' hands in a few hours.
5 – Enjoy the Old Town's traditional cuisine
Hoi An is one of the most amazing food hubs in Vietnam with endless delicious dishes like Mrs Buoi's chicken rice, Hoi An Bread, Quang style noodle, Vietnamese vermicelli,… A journey without enjoying the local foods is hard to be completely perfect. From the experience of a local guide, we highly recommend some top dishes
and places to eat in Hoi An:
Mot Hoi An –  Herbal Tea & Lemongrass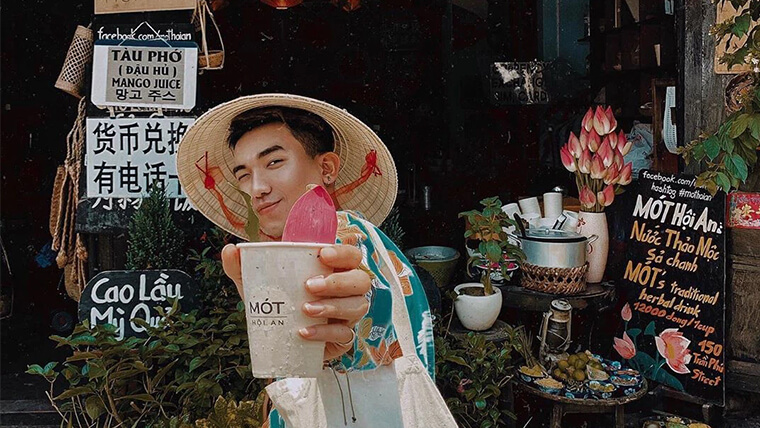 Enjoying 'Mot" drink – one of the best things to do in Hoi An Vietnam – Source: Ins@monsimi
Mót Hoi An is a refreshing drink that helps to purify the body. Thanks to the herbs that are the drink's main ingredients, it has a sweet and mild flavour. This drink is soothing to detoxify the body and it has the primary flavours such as ginger, lemongrass, and lemon; it is also prepared with many traditional herbs such as Honeysuckle Brunella Vulgaris, arhat, green tea, cinnamon, etc. Also, it helps to cool the body, and this kind of drink is beneficial for wellbeing. To generate more flavour and express the love and hospitality of the Hoi An people to visitors, Mót is often decorated with a lotus petal.
Visitors can enjoy this drink at Mót Hoi An – Herbal Tea & Lemongrass, address: 150 Tran Phu, Minh An Ward; The price of one glass is about 15,000 VND (~ 0.6 USD).
Bánh Mì Phượng (Phuong Bread)
What to do in Hoi An next to learn more about the local cuisine? It must be enjoying Banh Mi. Phuong Bread, which is a popular dish that everyone would like to have while in Hoi An. The bread has a thin crispy outer crust, the fillings are stuffed with varying meat like hem, barbecue, cheese, lean pork pie, pate, chicken, along with many other spices such as cucumber, onion, herbs, pickles, etc. The top is filled with sauces prepared according to the restaurant's recipe.
– Address: 2B Phan Chau Trinh, Hoi An City, Quang Nam
– Opening time: 6am – 9pm.
Hoi An Chicken Rice
One of the dishes classified in the "list" of Hoi An's delicious dishes is Hoi An Chicken Rice. The rice, following the restaurant's recipe, must be soft, elastic, fragrant, mixed with squeezed onions, lettuce and pickles. The pullet chicken with fragrant & greasy meat is used for making this dish. After being boiled in water, chicken meat is shredded into small parts and arranged next to white rice. The sauce is brown, tastes delicious and is decorated with eye-catching, delicious and attractive vegetables.
6 – Shopping at Hoi An night market – Hoi An best things to do
Hoi An night market takes place on Nguyen Hoang Street, next to the romantic Hoai River. The market starts from 17h – 23h daily. When you go shopping here, you can experience and enjoy numerous activities here.
– Enjoy the beauty of the Old Town when night falls: at night, the market is full of lights and people, you can go to shop and admire the stunning beauty on the streets of Hoi An.
– Buying souvenirs: They sell a lot of souvenirs that you can purchase, including brocade bags, toy figurines, bracelets, clothes, etc.
– Enjoy tasty – nutritious – cheap dish: this market is an ideal place for cheap and delicious food. Here you can try Vietnamese vermicelli, Quang style noodles, mussel with grilled rice paper, grilled corn, etc.
– The art of Bài Chòi: This is a typical folk art form of the people here.
II – Hoi An things to do: Visit the craft villages
The distance to the traditional craft villages from Hoi An city is about 4-6km, equivalent to 15-25 minutes going by car. Due to the relatively close distance; the fastest and the most convenient way of traveling is calling a taxi which costs around 50,000 – 80,000 VND/4-seat car/ (~ 2.15 – 3,44$). Some taxi services in the ancient city of Hoi An include:
– Mai Linh Hoi An Taxi: 0510 3 92 92 92 92
– VinaSun Hoi An Taxi: 0511 3 68 68 68 68
– Hoi An taxi: 0510 3 91 91 91.
1 – Pottery making at Thanh Ha Pottery Village 
Source: Internet
Thanh Ha Pottery Village is just 6 km from the old town and people here have a long tradition of making pottery. Tourists will have a chance to admire many different types and colours of pottery and fresh ceramic products such as cups, bowls, barrels, jars, pots.
2 – Experience growing vegetables at Tra Que Vegetable Village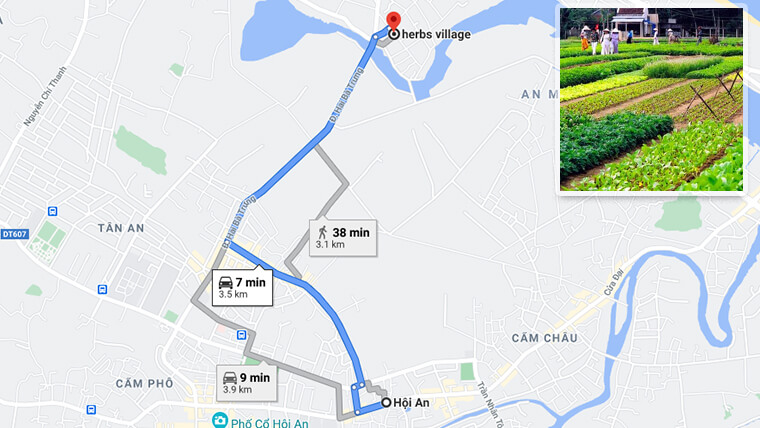 Source: Internet
This is one of the most crazily fun activities in Hoi An Vietnam to experience to be a Vietnamese farmer in one day. Wearing a pair of slippers and a conical hat and working with the locals in growing and harvesting vegetables is really an interesting thing in your trip. The best time to visit Tra Que vegetable village is from May to July and September to December.
Moreover you can enjoy fresh dishes with fresh vegetables such as rice paper rolls with pork, stir-fried vegetables with mussel rice. You can also enjoy cycling in this peaceful landscape, enjoying the beautiful scenery.
3 – Pulling silk in Hoi An silk village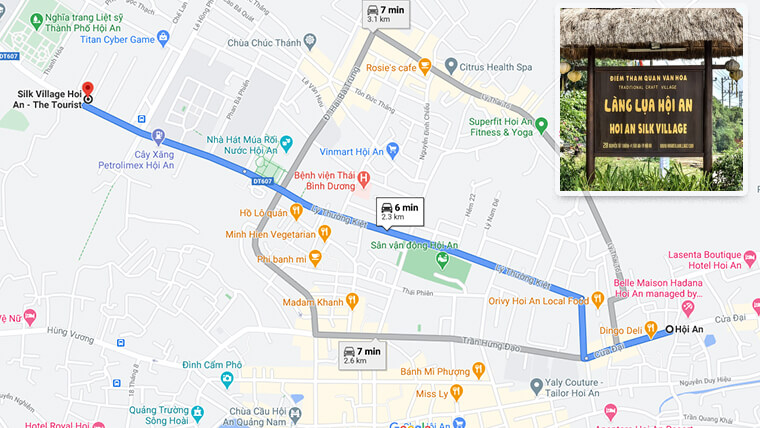 Source: Internet
You can see firsthand the artisans using the ancient Champa craft spinning and weaving method when visiting Hoi An silk village. Also, you can witness the work from picking mulberry leaves to silkworms, which is a very interesting Hoi An thing to do. Many stages must be completed to get finished goods, such as harvest cocoons, pull silk, weave silk,…
In addition, tourists can see a collection of around 100 ancient costumes made of high quality and luxurious silk.
III – Having a beach vacation
There are two famous gorgeous beaches in Hoi An: Cua Dai Beach and An Bang Beach. These two beaches have long white sands and clear blue water where travelers can swim and participate in a large number of enticing games. At Cua Dai beach, many night-squid fishing activities are organised by Cua Dai Cu Lao Cham Marine Fishing Service Company. Seafood and local dishes are available at coastal restaurants.
IV – Other things to do in Hoi An Vietnam
1 – Learning how to make traditional dishes of Vietnam
Visitors would be invited to participate in cooking classes specializing in  traditional Vietnamese as well as Hoi An cuisine. One of the most exciting activities are milling rice, kneading flour, making cake by hand to create a completed meal.
The "Gioan cooking class" is one recommended place for those who want to experience cooking a traditional Vietnamese meal.
Address: No.222/17 Son Phong Ward, Ly Thuong Kiet, Hoi An
2 – Visit My Son Sanctuary
My Son Sanctuary is a complex of architecture consisting of several Champa culture temples with unique art designs. My Son Sanctuary was selected as a UNESCO World Heritage Site in 1999, as the last testament to the Asian civilisation that vanished.
3 – Hoi An bike tours to explore the suburbs of Cam Thanh Commune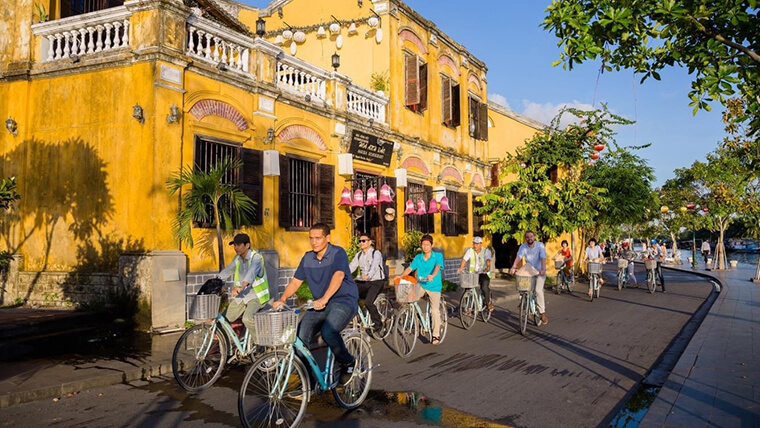 What to do in Hoi An Vietnam? Source: Internet
Cycling around the peaceful villages is an interesting thing to do in Hoi An. Cam Thanh is a small village, very quiet and worth exploring. You can visit the popular Bay Mau coconut forest by the basket boat of the fishermen. Here, you would have the chance to listen to the Bài Chòi folk art in the coconut forest or observe the fishing on the romantic Hoai River. This will definitely be an amazing experience that can't be forgotten.
4 – Watch the "Hoi An Memories Show" at Hoi An Impression Theme Park 
This show is certainly an impressive thing to see in Hoi An. This is an incredible display, leaving the audience with a lot of emotions. The entire history, people and culture of Hoi An hundreds of years ago reappear in the show. The models and actors of Hoi An's Memory Stage put on "Ao Dai" with the background of brilliant sound and light, which linked to the picture of 18 victories and Vietnamese heritage such as  Imperial Citadel of Thang Long, The Vietnamese Mothers' worship, Ha Long Bay, Trang An, My Son Sanctuary,…As a consequence, audiences have a lot of special feelings about Vietnamese culture.
– Time: Friday – Sunday. For detailed information, please refer to hoianimpression.vn
– Ticket price: 400,000 – 1,000,000 VND / ticket  ($17.24 – $43.1)
– Address: No.200 Nguyen Tri Phuong, Cam Nam Ward, Hoi An City.
Hoi An is a beautiful and romantic city with many fascinating tourist attractions as well as special and amazing activities to take part in. This is a perfect place to explore the traditional culture, special dishes and get impressive experiences. You definitely should not miss the above list of best things to do in Hoi An Vietnam