The 5 Hoi An Cuisines You Cannot Afford To Miss
Cao Lau
Hoi An is the birthplace of "cao lau" so if you're in the city, you must have come across and tasted this local specialty at least once. This special dish is a perfect example of Hoi An cuisine featuring locally sourced ingredients from rice noodles to crisp herbs in the local organic Tra Que gardens and water from well-hidden ancient Cham wells. Pork meat is marinated and roasted for 1 hour before being mixed with chewy udon-like rice noodles, beansprouts, croutons, fresh herbs in pork-based gravy. The dish is usually served with spring onions, chilli jam and lime relish. Best "cao lau" is unlikely to be found in upscale restaurants but in simple food carts off the street where you can slurp with unbridled joy while people-watching.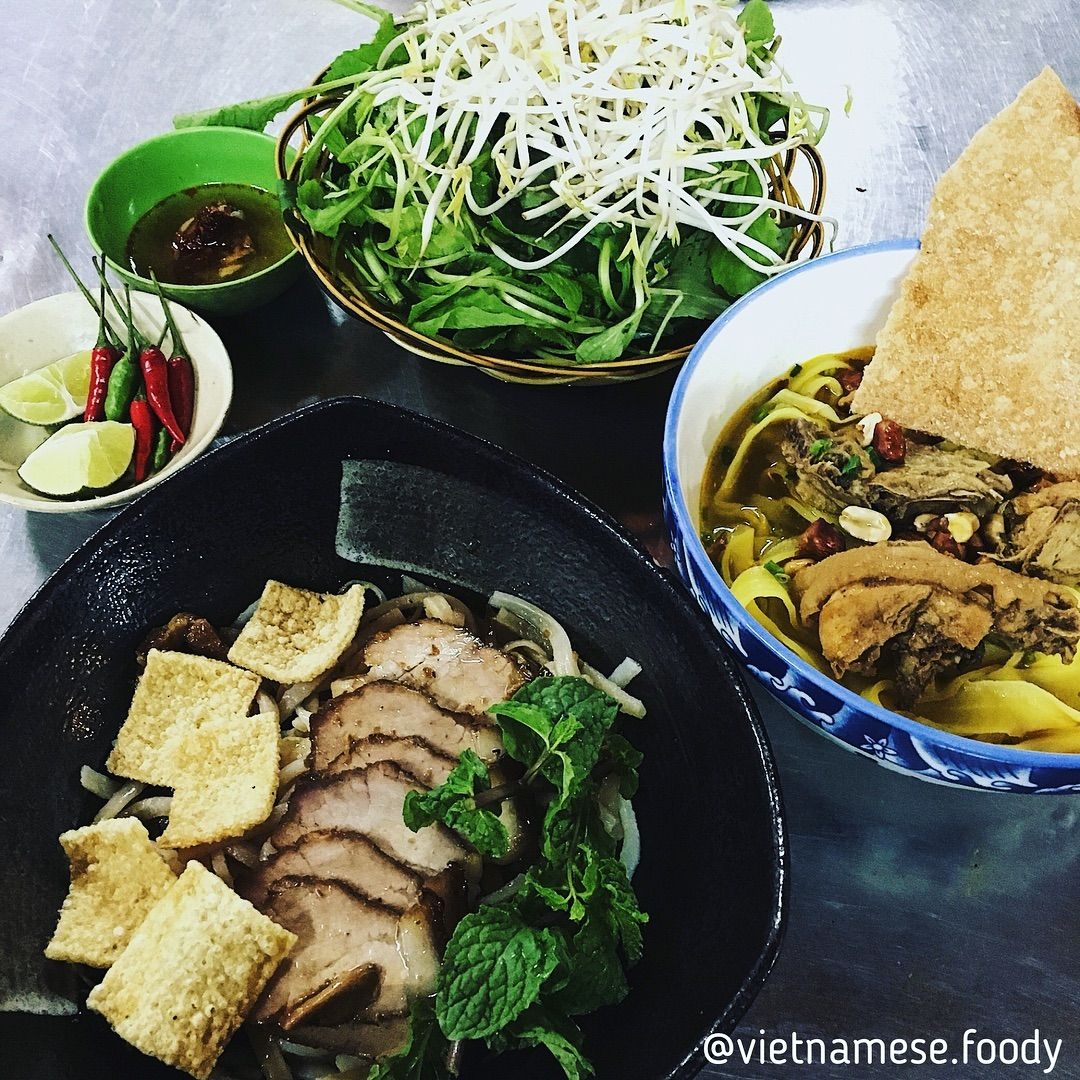 Cao Lau – Photo: @vietnamese.foody
Hoi An chicken rice is a close cousin to classic chicken rice in China. However, when it comes to savory flavor, Hoi An locals pick up only fragrant rice and shredded farm-raised chicken as major ingredients. For the melt-in-your-mouth texture, after seasoning, top quality rice is cooked with chicken broth, turmeric and panda leaves in a wooden stove for a distinctive pale yellow exterior and special fragrance. Meanwhile, fresh chicken is boiled then squeezed with fried onion, salt and pepper resulting in thorough spice absorption. Eat it like locals do by topping it with black pepper and chilli jam and flavored with onion, sour papaya, fresh herbs and soy sauce.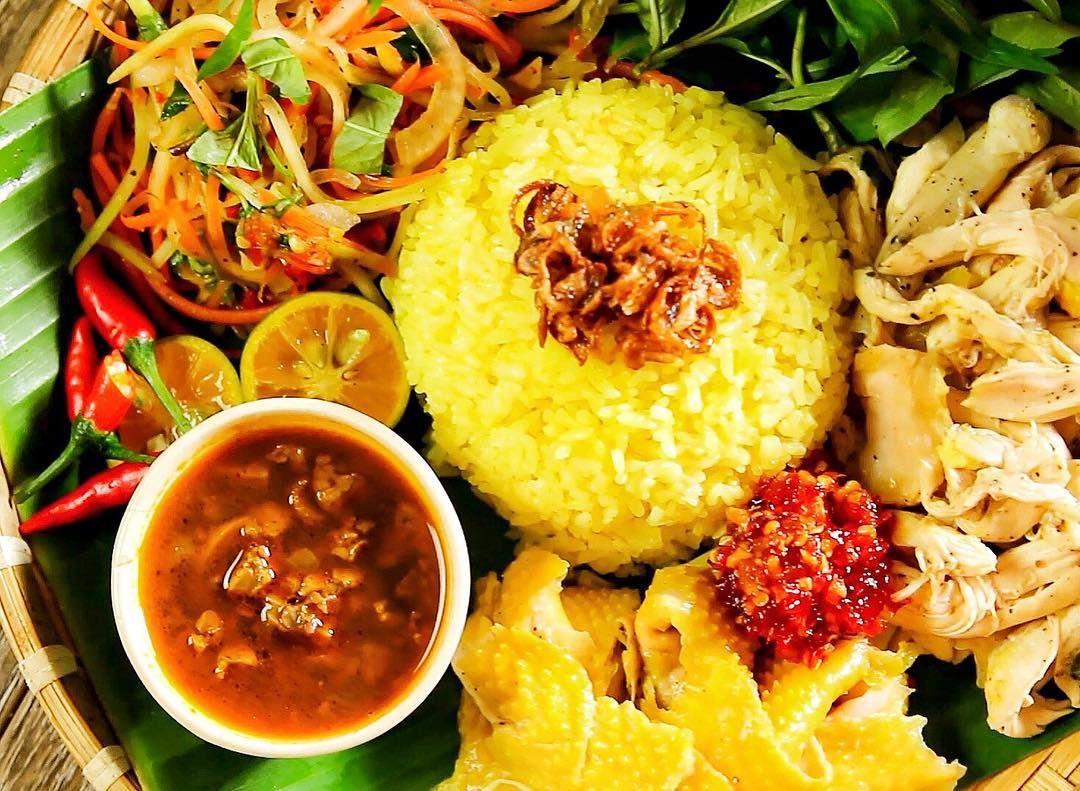 Com Ga Hoi An – Photo: @cooky.vn
Mi Quang
It's unlikely you'll find "mi Quang" (Quang-style turmeric noodles) anywhere else outside Hoi An. Like "cao lau" and other regional specialties, "mi Quang" is made based on a common ground: use only local rice noodles and mix it with fresh grown herbs and local greens. Traditionally, "mi Quang" comprises several ingredients such as yellow rice noodles, a little bone broth flavored with fish sauce, meat toppings including chicken, pork of beef slices and local herbs. Yet, "mi Quang" now comes in a variety of versions that meat toppings can be replaced by squid, boiled quail eggs, nails or frogs. A perfect bowl of Quang-style turmeric noodles is usually added with different herbs like basil, peanuts, coriander, and sliced banana flowers.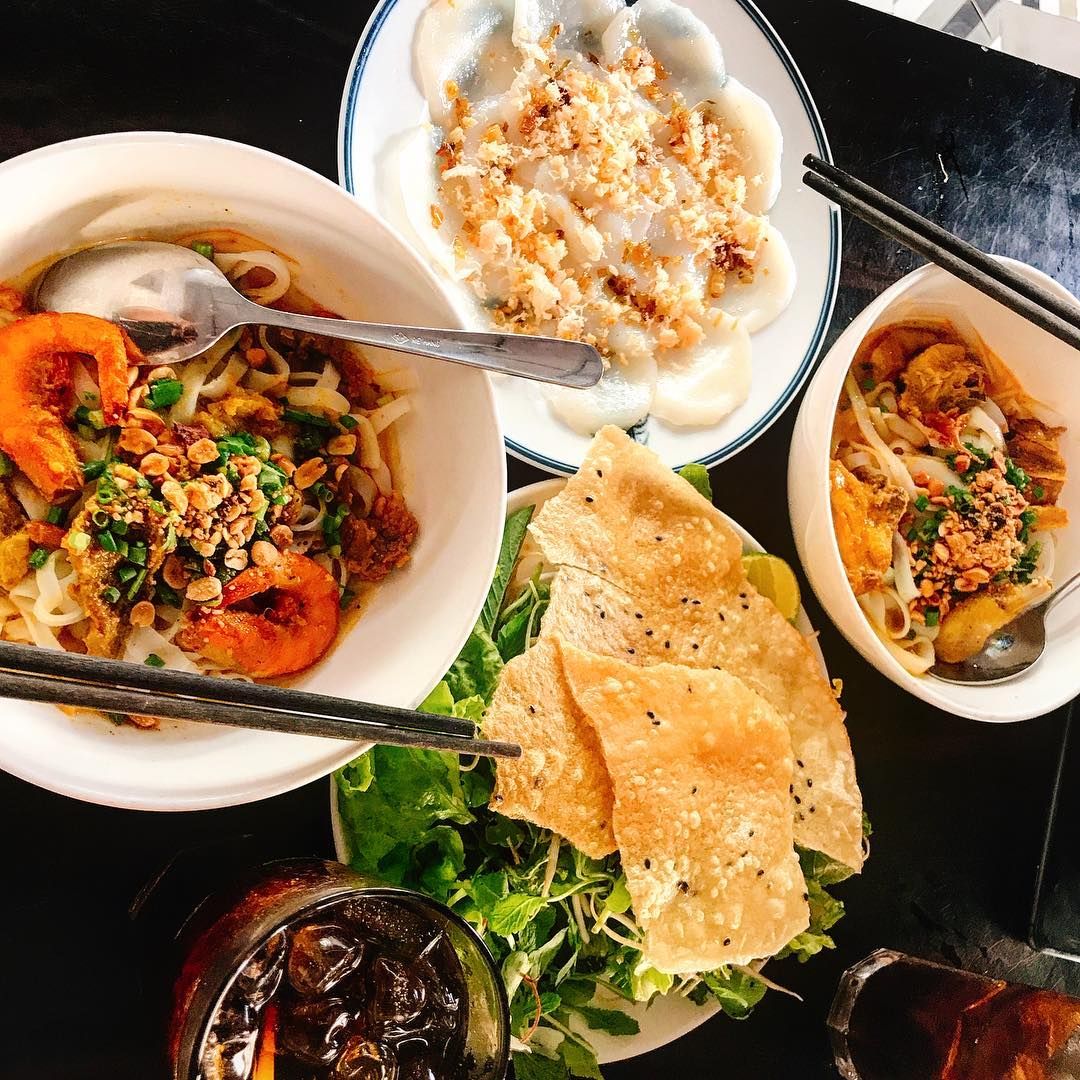 My Quang – Photo: @duyeennn
Banh Xeo
Crispy fried pancake, a typical Vietnamese snack varies across the nation as each region has its own variation. And "banh xeo" Hoi An in central style boasts one of its best versions. This sophisticated dish is made of rice flour squeezed with coconut milk and turmeric and toppings range from vermicelli noodles to chicken, pork, shrimps, sliced onions, beansprouts, and mushrooms. It is a common street food that you can easily find it at roadside stalls, local markets and restaurants in Hoi An. Make your own combination of a small piece of "banh xeo" wrapped in lettuce leaves or rice papers, added with "nem lui" (lemongrass pork skewers", basil then dipped into fermented peanut sauce.
Banh Xeo – Photo: @thanh.hang.pham 
Banh Mi Hoi An
Vietnamese baguette is arguably the world's best sandwich. When in Hoi An, don't miss a chance to grab a typical bite of "banh mi Phuong" Hoi An. This is a good mix of a plain banh mi with a variety of meat fillings including "heo quay" (roasted pork belly), "cha ca" (fried fish with turmeric and dill), "cha lua" (boiled sausages), "xiu mai" (meatballs) and fried eggs. Other additions are pickled vegetables, pate, butter, soy sauce, chilli and hot peppers, all are combined together for a wonderful flavor. Quick and tasty, if this Vietnam's quintessential dish is not the breakfast of champions, I don't know what it is!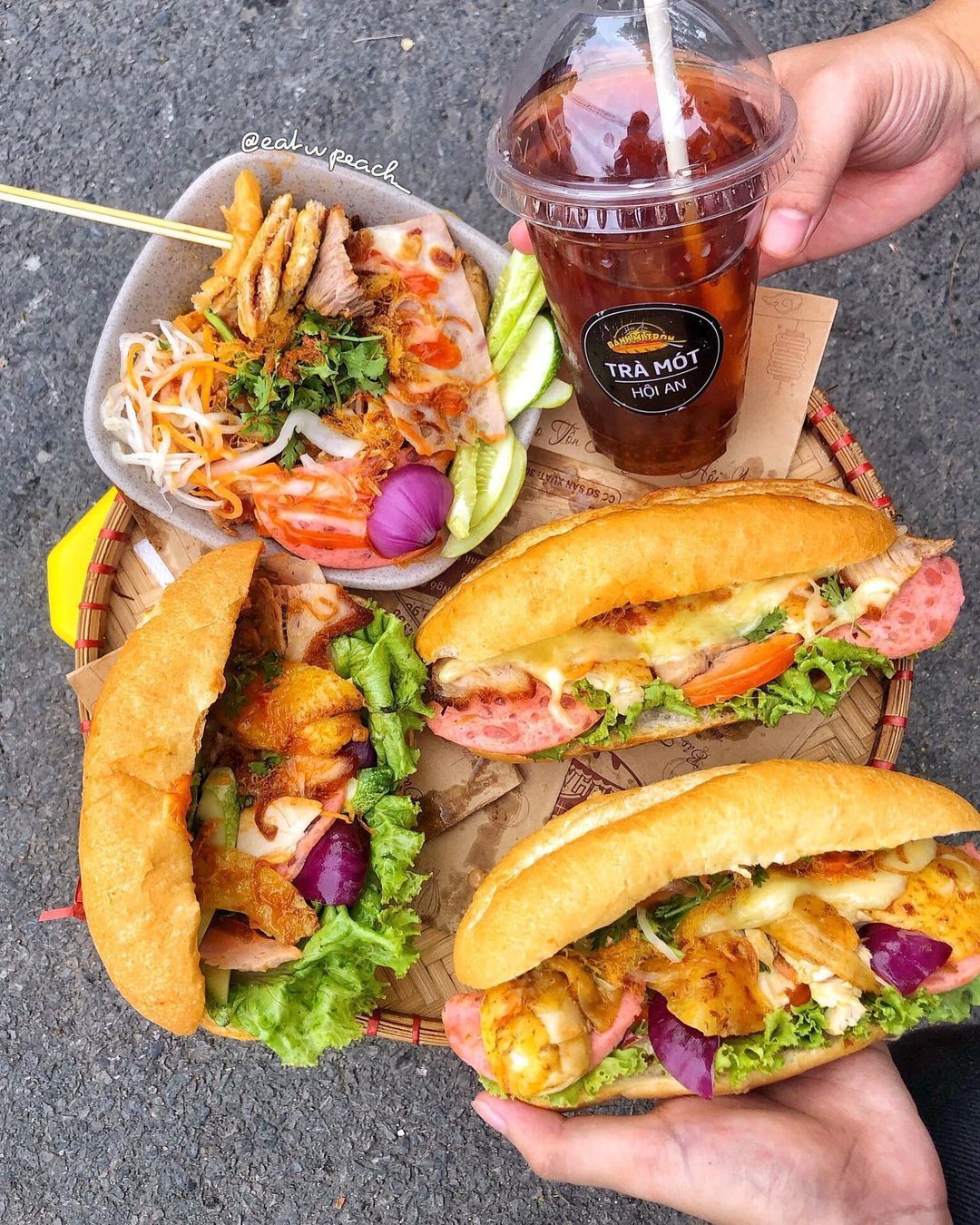 Banh Mi Hoi An – Photo: @eatwpeach_
Read moer: The Must See Highlights of Hoi An