The Must See Highlights of Hoi An
Tasty Tradition
A trip to this historical village would be wasted without sampling the flavoursome Vietnamese delicacies. Cao Lau, a Hoi An favourite, is an authentic pork noodle dish with a difference, full of the cultured tastes of its trading port past. While the water is drawn only from the local Ba Le well, the dish features thick noodles akin to Japanese udon, with the won-ton crackers and pork being a clear Chinese touch. Sample this dish, along with tasty street food at Morning Glory, a beautiful restaurant housed in an old colonial building in the centre of the district. Why not learn to cook your favourite meal at the restaurant's cooking school?
Further must-try delicacies include White Rose (steamed shrimp dumpling-like tasters) and Fried Won Tons topped with local meat, all available in a plethora of friendly restaurants both on and off shore.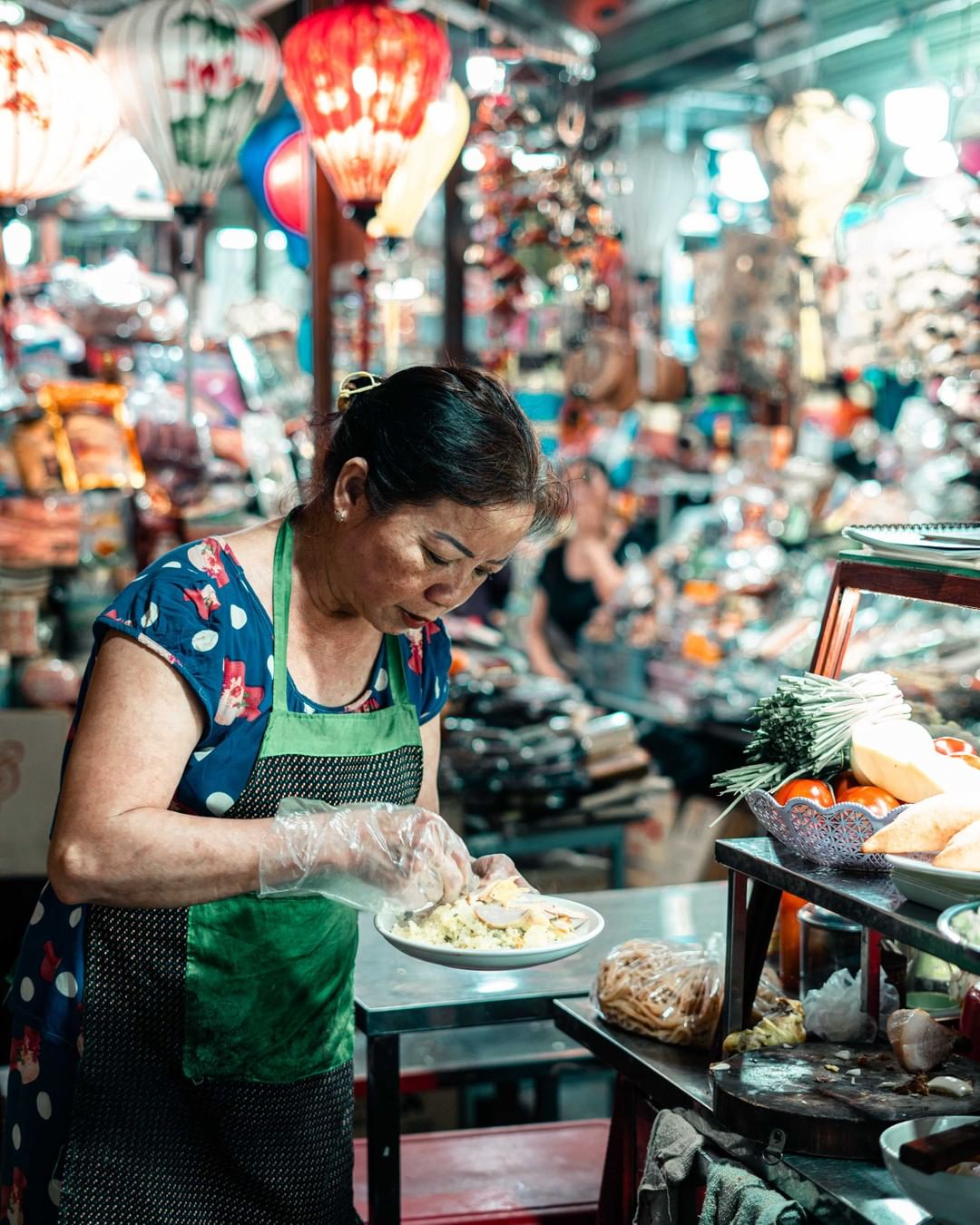 Hoi An Food – Photo: @escapevisa
Festival Spirit
To experience the true culture and heritage of Vietnamese life, you must attend one of Hoi An's famous Full Moon Festivals. Throughout the year, on every 14th day of the lunar month, Hoi An Old Town transforms into a colourful lantern filled wonderland, free from the daily noise of traffic. Instead, swarms of locals and visitors flock to the area, serving as a centre stage to relive the golden age of prosperity and to honour and respect their ancestors. The Old Town becomes a hive of activity as echoes of traditional song and dance fill the busy streets, while monk-led candle lit ceremonies light up ancient temples. The next Full Moon Festival will take place this year on June 22, 2013. You may also enjoy Vu Lan Day, or 'All Souls Day' in July, associated with the annual wandering of ancestors' souls and surrounded by great legend.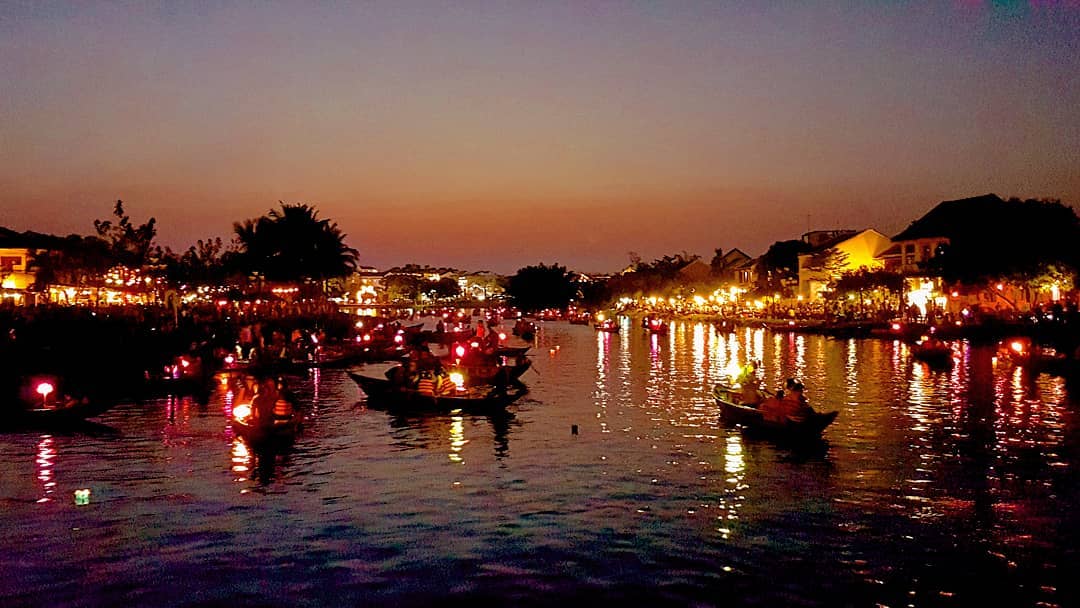 Hoi An Festivals – Photo: @laladventurous
Market Madness
For a shopping trip to remember, explore the hustle and bustle of Hoi An's busy trade at the Central Market, located on the banks of the Thu Bon River. Browse through a colourful collection of local handicraft and souvenirs, choose your favourite silk and have clothing handmade by Hoi An's famous tailors, all under one roof. While enjoying the market scene, it's hard to ignore the beautiful aromas filtering in from the food hall. A vast selection of family recipe meals, exotic fresh fruit and local spices are on display by friendly sellers, eager to give you an authentic taste of Southeast Asia.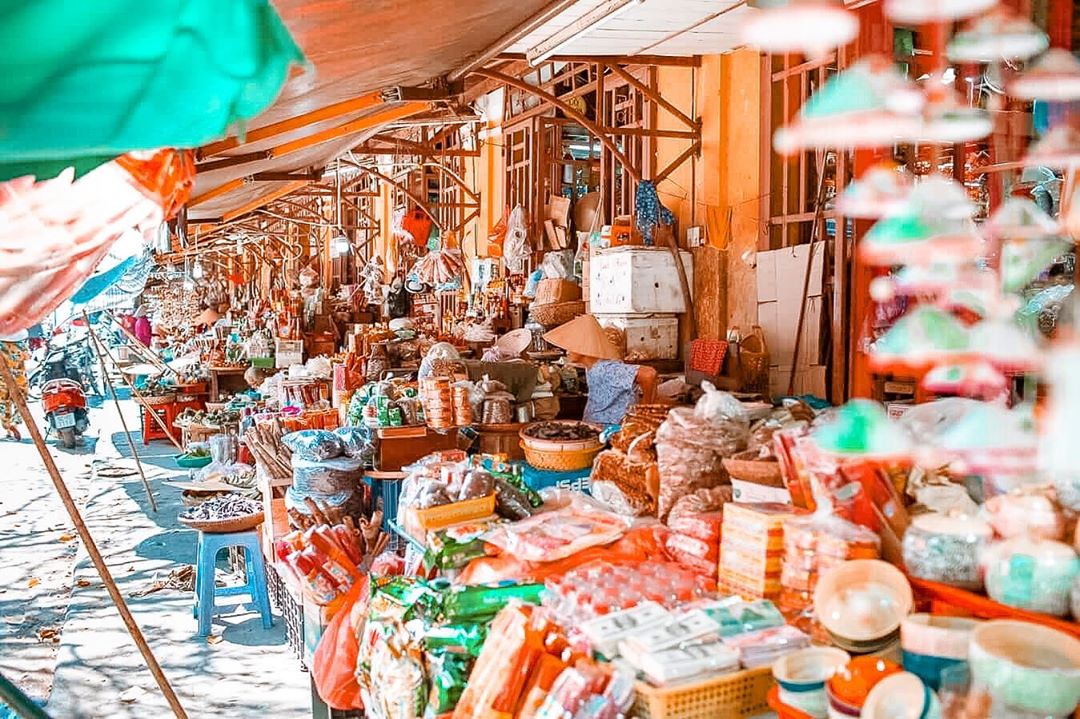 Hoi An Central Market – Photo: @misswandersees
Tour The Temples
Famed for its ancient history and religious landmarks, Hoi An will not disappoint the temple loving traveller. About two kilometres outside the centre lies the oldest Buddhist temple in Hoi An, Chuc Thanh Pagoda. Founded in 1454 by Minh Hai, a Chinese monk, the ancient pagoda displays a combination of Chinese and Vietnamese inspired architecture with a collection of religious artefacts thought to be over 200 years old. To explore a slice of Hoi An's history, visit Quan Cong temple, a series of houses entwined by elaborate, detailed statues and traditional artwork, dedicated to the respected Chinese General. As you enter the royal red-gold entrance, prepare to be dazzled by a plethora of precious items and ancient memorabilia, depicting the General as a worshipped symbol of loyalty, sincerity, integrity and justice.
With a wealth of diverse attractions to please even the most seasoned traveller, Hoi An's thriving coastal settlement is the perfect holiday destination to return to again and again.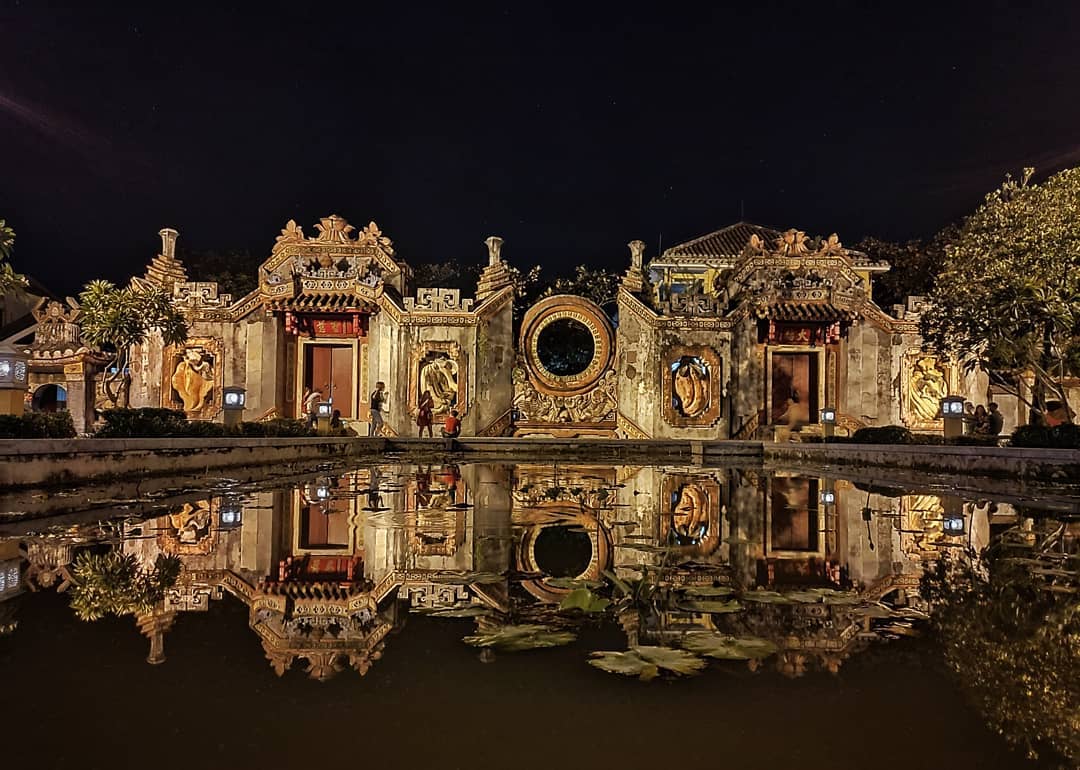 Hoi An Temple -Photo: @bokte.itu.dayah
---