Top things to do in Dalat
Da Lat, hidden away in the Central Highlands, is Vietnam's cooler cousin to the country's seaside resorts. Da Lat, known for its rural charm, attracts couples, wellness seekers, and outdoor enthusiasts.
Take a tour of the city's landmarks
The city of Dalat revolves around Xuan Huong Lake. Nearby, the central market's stalls are brimming with fresh flowers and vibrant foods. Churches, art-deco hotels, and the attractive railway station all feature colonial heritage.
Take a train ride
Despite the fact that Dalat's rails no longer connect to Vietnam's north-south railway line, you can take a train to Trai Mat and visit the beautiful, mosaic-covered Linh Phuoc Pagoda while enjoying the surroundings.
Hike, cycle, or go waterfall-hunting
Dalat is a unique adventure location in all of itself. Hiking, mountain biking, and canyoning are all popular activities on the stunning terrain. Explore Bidoup Nui Ba National Park with local guides or create your own routes on Lang Biang Mountain.
Get a taste of the local coffee culture
Coffee is an important element of Dalat's culture, and some of the greatest coffee in Vietnam is cultivated on the town's outskirts and served in local cafes. Visit K'Ho Coffee for a tour of their environmentally friendly farm and roastery.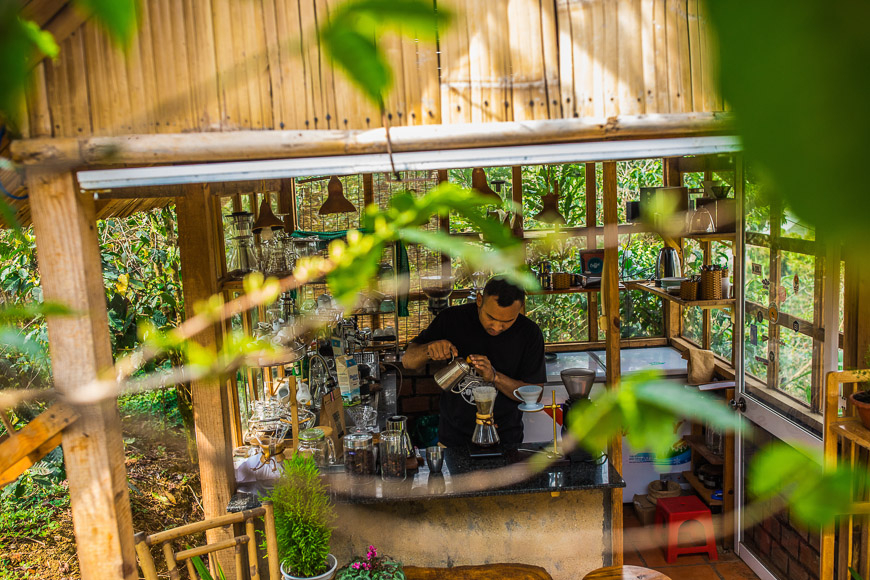 Play a round of golf with your friends
The golf clubs in Dalat are located at 5,000 feet above sea level and have hilly terrains and pine trees. The Dalat Palace Golf Club, one of the country's oldest courses, is located in Dalat. The 18-hole course, which first opened in 1933, is still a must-see attraction.
---
Vietnamonline247.com – Vietnam travel guide
Read more: Top Destinations in The Centre of Vietnam